Núñez Feijóo's failed investment ended with the country one slap away from the epidemic. The risk is highlighted by socialist councilor Daniel Viondi attacking Madrid mayor Martínez Almeida as soon as the invasion of personal space and unwanted and threatening physical contact occurs. What would have happened if the PP politician had responded with the same enthusiasm, even escalating the debate? Blocking Reyes Maroto ends the quest, only for the person attacked to act with calming lordship. And RTVE gives a masterclass in fake news when it lumps attacker and victim together and calls what happened "Bronca at the town hall."
It would be naive to be surprised that the PSOE put an undesirable person on the municipal lists and that the attacker previously held seats in state and regional parliaments. The increasing irresponsibility spreads to the visionaries who hire him. The incident reminds us that leaving the designated place to go to the podium of another candidate during the pre-election debate, throwing headphones at the chair and chair of the Head of Government is violence. These escalations usually end in slaps.
An incident at Madrid City Hall can be overlooked for its irrelevance to accounting. Unfortunately, this happens hours before Óscar Puente sees his mobility hampered by a person who repeatedly demands responsibility from him and cannot be satisfied even by a public relations wizard, which the former mayor of Valladolid probably does not have. If a second-tier MP deserves the effort to beat him on public transport, no matter how spectacular his self-immolation during appointment, the country is still one slap away from implosion. It is worth adding the small but notable number of citizens who gathered in large numbers before the Congress to boo the Junt deputies because they were Catalan rather than because of the meaning of their votes. Maintaining that these are minor scenes can be reassuring and also a way of fueling the physical problem.
Source: Informacion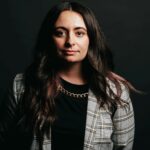 Dolores Johnson is a voice of reason at "Social Bites". As an opinion writer, she provides her readers with insightful commentary on the most pressing issues of the day. With her well-informed perspectives and clear writing style, Dolores helps readers navigate the complex world of news and politics, providing a balanced and thoughtful view on the most important topics of the moment.