Moscow is a gastronomically spoiled city. Gourmets seem to have already tried everything and are always looking for new products and exotic things. But there are dishes that have long gone from exotic to "classic Moscow cuisine", and one of them, of course, is pho bo.
How is it that this particular Vietnamese soup conquered the capital, but at the same time it was not on the menu of every second institution, like Caesar salad in its time?
Many pho bo fans think that it is a kind of native Vietnamese soup, but in fact, its history began not so long ago. It began to be prepared at the beginning of the 20th century in the northern part of the country – as a continuation of the spread of French culture in Vietnam. Of course you may ask: What does France have to do with it? The food is not European at all: very spicy, big and with rice noodles.
But the thing is, Vietnam has been a colony of France since the 19th century and this is reflected a lot in its cuisine.
On the streets of Hanoi, you can buy a sandwich in a baguette everywhere, drink the coffee and beer you're used to thanks to the Europeans (and Asian food is luckily a miracle good as a beer snack – fried, greasy and spicy), and a big bowl of pho bo any time of the day. eat. "Bo" is translated as "beef", which, by the way, was very atypical for Vietnamese cuisine before the arrival of the colonists. However, assumptions are that "pho" comes from the French feu – fire, and may have become a reference to the pot-au-feu dish, in which broth is also one of the main ingredients.
So how did Pho get to Moscow?
Since Soviet times, a large Vietnamese diaspora has lived in Moscow. They came at the turn of the century because Vietnam and the USSR were united by a single ideology. And in 1981, an agreement was signed, in which the Vietnamese went to enterprises in the republic, and part of their income went to pay off the public debt.
So people remained. We went to schools, institutes, one went to his hometown, one stayed. And of course, where there is a diaspora, there are also local cafes, often not even official cafes. Only one of them missed his homeland so much that he started chanting in the kitchen. Therefore, in the memories of the Vietnamese, who are now at the head of the main well-known cafes and chains, there is almost always a story about how they were shown a corner with homemade food in Lyublino. But no one seriously thought that cooking pho for Muscovites would become a commercially successful project.
One of the first to decide to prepare Vietnamese cuisine for the Russians was Nguyen Chi Dung (the man who would later become one of the owners of VietCafe and Bo).
VietCafe was definitely a popular place, otherwise they wouldn't have become a complete chain. But, perhaps, pho bo gained real popularity when queues began to form on the "Bo" on the Danilovsky market for a pot of boiling fragrant broth.
Even five years later, it's easy to find Vietnamese food in food courts – you stand in the longest line and you can't go wrong. And this despite the fact that the soup is actually prepared very quickly.
So why did pho bo become so popular?
First, of course, the Russians have always been distinguished by their love of soup. It is good for colds and stomach, a hangover cure and a way to keep warm in winter. And the serving is so generous at a relatively low price that everyone eats it, so no additional food is needed. Even if you don't eat noodles, it will still be enough.
Secondly, a rich, rich taste. It's also exotic because we don't add cinnamon, star anise, and ginger to our soups, but it's also not dense enough to eat once and crave for a year. And a big plus is that you can change the taste for yourself. If you take a close look at the sauces provided in the soup set, you'll see that they're not just there for beauty. Paprika for those who like it more spicy, garlic vinegar for those who like sour and spicy, fish sauce for a deeper Asian saltiness.
Third, speed. The broth is cooked for a long time, but there is no need to wait in advance – within 30 seconds of ordering, you get a bowl of your soup and eat it quickly.
So pho bo has spread to all the food courts, but surprisingly it has hardly entered the cafe. So, if as tom yam's popularity grew, it became possible to order this soup just about anywhere, then pho bo remained in the food courts. People are used to seeing this in a market atmosphere, which, by the way, the Vietnamese themselves find very authentic and true.
Of course, as the popularity of Vietnamese cuisine grew, cafes specializing in it appeared, but it all depends on a certain style, which creates an atmosphere of Asian simplicity.
Literally in five years, a new dish and a new cuisine have taken over Moscow. Fast and impressive. You won't even find a range of places to go to eat pho bo because everyone already knows their favorite place to enjoy hot soup.
Pho has become not only a delicious dish, but also a remedy for longing and loneliness. Sad? Do you want to meet friends? "Let's go eat pho bo" – why not an analogue of "Let's have coffee"?
Something tells me this soup from Moscow is not going anywhere.
The author expresses his personal opinion, which may not coincide with the editors' position.

Source: Gazeta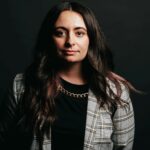 Dolores Johnson is a voice of reason at "Social Bites". As an opinion writer, she provides her readers with insightful commentary on the most pressing issues of the day. With her well-informed perspectives and clear writing style, Dolores helps readers navigate the complex world of news and politics, providing a balanced and thoughtful view on the most important topics of the moment.