new issue trading companies decreased by 6.4% in August Compared to the same month of 2021, add a total of 5,907 Businessamid a pandemic, lowest figure since August 2020 5,700 companies, According to data released this Tuesday by the National Institute of Statistics (INE).
Formation of company chains with the autumn of August annual decline for five consecutive months followed by 8.2% in April, 4.6% in May, 6.8% in June and 14.4% in July.
For the formation of 5,907 companies established in August, more than 276 million euros were subscribed, which is 24.4% less than in the same month of 2021, while the average subscriber capital of 46,761 euros fell 19.3% year on year. -year.
While the number of company establishments decreased, company liquidation increased by 22.2% in August compared to the same month of the previous year, reaching a total of 1,558.
in the first eight months of the year Created 3.6% fewer companies 8.9% more companies disappeared than in the same period in 2021.
78.2% of 1,558 companies that closed their doors in August did so voluntarily, 13.4% due to mergers with other companies and the remaining 8.4% for other reasons.
18.2% of commercial companies established in the eighth month of the year engaged in real estate, finance and insurance activities and 18.1% trade. As for companies dissolved by main economic activity, the highest rates are in the trade (18.6%) and construction (15.5%) sectors.
The number of commercial companies that increased their capital increased by 1.2% in August to reach 2,060 companies. Committed capital in these increases exceeded € 1,244 million, 35.2% lower than in August 2021, with average capital of € 604,326, which is 36% less.
Madrid and Catalonia lead the establishment of companies
communities with Founded more companies in August Madrid (1,309 companies), Catalonia (1,185), and Andalusia, where 922 companies were established. In the eighth month of the year, the regions with the fewest companies were La Rioja (24), Navarra (43) and Cantabria (54).
Twelve regions created fewer companies in August than in the same month of 2021. The biggest annual declines were in La Rioja (-40%), Navarra (-33.8%), Extremadura (-17.5%) and Valencian Community (-14.5%). Asturias (+33.8%), Balearic Islands (+21.1%), Cantabria (+20%), Canary Islands (+14%) and Castilla y León (+5.6%).
Looking at the commercial companies that were closed, the most dissolved communities in August were Madrid (578), Andalusia (215) and Comunidad Valenciana (144). In contrast, the autonomous communities with fewer dissolved commercial companies were Navarra (4), La Rioja (8) and Extremadura (14).
In August, twelve communities increased the number of closures, mainly Murcia (+277.8%), Navarra (+100%) and Cantabria (+72.7), while five decreased: Extremadura (-50%), La Rioja (-46.7 %), Castilla-La Mancha (-21.7%), Canarias (-4.1%) and Cataluña, where corporate disappearances decreased by 2.6% year-on-year.
Company creation drops 17.7% monthly
Monthly (from August to July), formation of new companies decreased by 17.7%This month's most moderate decline in at least five years.
For its part, business liquidations fell 4.1% in August compared to July, also recording the smallest drop this month since at least 2018.
Source: Informacion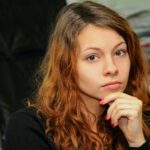 Christina Moncayo is a contributing writer for "Social Bites". Her focus is on the gaming industry and she provides in-depth coverage of the latest news and trends in the world of gaming.