A multi-Asian team of scientists from the UNC Gillings School of Global Public Health has shown that extremely hot nights caused by climate change will increase the worldwide death rate by 60% by the end of the century. The study was published in the journal Lancet Planetary Health.
Using mortality and temperature data for 28 cities in East Asia, climatologists showed that by the end of the century, mortality could increase by 60%, associated with increased nighttime temperatures and the frequency of extremely hot nights. Also, by 2090, the average nighttime temperature will nearly double from 20.4℃ to 39.7℃. The frequency of hot nights will increase by more than 30%. The average daily temperature will increase by less than 20%. Therefore, the estimate of death associated with nocturnal heat turned out to be higher than the previously calculated increase in death due to average daily warming.
A room temperature that is too high at night disrupts sleep physiology and can cause insomnia associated with immune system dysfunction and an increased risk of cardiovascular disease. This study highlights the need to take nighttime temperature into account when designing a future heatwave warning system, especially for vulnerable populations and low-income people who cannot afford the additional cost of air conditioning.
The authors noted that because only 28 cities from the three countries were included in the study, caution should be exercised in estimating their results for the entire East Asian region or other countries. The scientists plan to repeat the analysis on a global dataset.
The study was carried out by researchers from Fudan University in Shanghai, Seoul National University, University of Tokyo, Ewha Women's University, Tsubuk University, Boston University, and the Helmholtz Center in Munich.

Source: Gazeta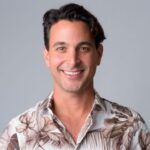 Calvin Turley is an author at "Social Bites". He is a trendsetter who writes about the latest fashion and entertainment news. With a keen eye for style and a deep understanding of the entertainment industry, Calvin provides engaging and informative articles that keep his readers up-to-date on the latest fashion trends and entertainment happenings.