Spain will propose to the European Commission the establishment of the European Commission. a maximum cap on the emission price CO2With gas making electricity more expensive on the wholesale market, in addition to the cost being a headache for big industry.
Head of Government Pedro Sánchez announced on Friday his intention to submit the measure to the EC, But what do these rights consist of?
CO2 emission rights One of the mechanisms of the European Union (EU) to achieve emission neutrality in 2050and Europe limits emissions from power plants, industrial plants and airlines.
Community emissions rights trading scheme Affects more than 10,000 plants and more than 2,000 million tons of CO2what do they think approximately 45% of total greenhouse gas emissions EC greenhouse.
Emissions trading is a market instrument that is traded through. an economic incentive or deterrent is created and tries to reduce gas emissions pollutants enter the atmosphere.
At the end of April each year, companies they must give up sufficient allowances to cover all their emissions the previous year (one carbon emission entitlement for every tonne of CO2 emitted).
Companies buy or buy rights with whom They can trade with each other according to their needs. they can also purchase limited amounts of international credits from emission reduction projects around the world.
The EU launched perhaps the most ambitious CO2 market to date on 1 January 2005.
This market covers the 27 member states and activities of thermal power plants, cogeneration, other combustion plants with thermal power over 20 megawatts (MW), glass, refineries, coke plants, steel, cement, ceramics and paper mills.
Emissions rights prices are rising
Prices skyrocketed in 2021 in this market where CO2 emission rights can be bought and soldwhen is your annual average was 53.55 euro/tonWell below the 2022 average €83.02/tonIt peaked in February when the monthly average was the highest. €90,79/tonAccording to SendeCO2 (European CO2 Negotiation System), this is a company dedicated to the sale of rights.
The average price of this 2022 is three times that of 2020, which is 24.75 euro/tonne. and reached an annual average of 24.84 euros/tonne in 2019, the year before the pandemic.
Even so, in 2019 and 2020, the average emission rights prices that existed in 2018 (15.88 euros/t) and 2017 (5.83 euros/t) were greatly exceeded.
Last Thursday, 28 July, emissions rights closed at 77.78 euros/tonne, with an average of 81.49 euros/tonne per month until then, and experts expect price to consolidate At current levels above 82 euros.
rise of the generation CoalThe rising temperatures and the decrease in the amount of rights auctioned in August put upward pressure on prices.
In 2021, when CO2 emission rights started to skyrocket, when historical records were broken at the time, A possible increase in the attractiveness of this market for speculative purposesconsidering the prices that are being reached.
The increase in CO2 rights has had its effects, including demands for the closure of coal-fired power plants in Spain. not profitable.
But these rights are also paid by other technologies that emit CO2, such as gas power plants.but to a lesser extent due to their lower emissions.
Impact on the electricity market
With this, Increase in CO2 prices affects wholesale electricity market priceson the bills of consumers with regulated rate or PVPC or market indexed consumers where generators sell electricity for the next day.
In the wholesale market, where the cutting-edge technology that enters determines the price every hour sold and others bought, Incidence of prices of CO2 rights such as gas drives up the price of electricity.
In fact, when electricity prices started to rise, the Government promoted a bill from 2003 to reduce the benefits of hydroelectric, nuclear and wind power plants; this took advantage of the rise in prices of some of the rights that CO2 did not pay. does not spread.
This norm, like that of the National Fund for the Sustainability of the Electric System, is in the final process of passing in Congress to the Senate, but It stopped again before the measures introduced by the government To alleviate the energy crisis.
But CO2 rights not only affect the price of electricity, they also one of the major costs of major industrybecause they are subject to this emissions trading regime where assigned rights are increasingly restricted.
These industries receive help to offset the indirect costs of the Government's increased CO2 to alleviate the plight of these industries, which are also major energy consumers.
Source: Informacion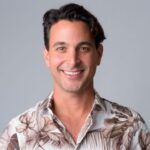 Calvin Turley is an author at "Social Bites". He is a trendsetter who writes about the latest fashion and entertainment news. With a keen eye for style and a deep understanding of the entertainment industry, Calvin provides engaging and informative articles that keep his readers up-to-date on the latest fashion trends and entertainment happenings.