Crime tourists also visit Benidorm and certainly not to spend their illegally obtained money. They come to steal and take advantage of the summer to rob tourists, especially the elderly, and use their tricks. Fortunately, at least the National Police are always on the alert and keeping these criminals from roaming freely. This was a few days ago Benidorm Police Station Immigrant Brigade They arrested a 30- to 50-year-old man and woman, both Cuban nationals, for recklessly stealing a gold chain worth 1,800 euros in "mixed fraud".
While patrolling a central street in Benidorm, police officers observed an elderly couple with a man and a woman taking a very close stance towards them. By National PoliceThe man held the old woman's neck with his arm, preventing any movement, while the woman accompanying him cleaned his neck with a handkerchief.
Upon the suspicious behavior of these two, the agents approached to check what was going on and identified themselves as police officers. The elderly couple told Police that a man and a woman who were showing a large gray and green spot on their backs while they were out for a walk came up to them, offering to help them clean it up with a handkerchief.
After these two individuals were identified, the agents confirmed that both had a criminal indictment in force by different courts. imprisonment for ill-treatment.
Although the victims first told the agents that they had not lost anything of value, they checked their personal belongings and the woman noticed that a gold chain and a diamond necklace worth 1,800 euros, a jewel found nearby, was missing. Two people were arrested for the crime of theft committed with the "stain" method and the demands they had.
Once at the police station, the woman was found inside her bag containing a pasty liquid mixed with green ink that mimicked bird droppings. The detainees were placed at the disposal of the Benidorm security court. The National Police continues to take steps to illuminate other criminal acts of the same nature.
The Provincial Police Station confirms that the National Police has consolidated its presence in the most touristic areas of Benidorm during the summer season with plainclothes and uniformed agents.
In the face of such a robbery by deception, the Police make some offers. Suggestions:
-Keep your bag closed on public transport and use front pockets.
-Be careful when withdrawing money from ATMs, they can distract you while taking your money.
– Always check your luggage, even when checking into hotels.
-Do not share your holiday plans on social media
"Stain Con"
Such crimes are committed by criminals traveling to geographical areas of this country where large numbers of people live. Gezi, its victims are usually elderly people. this "modus operandi" Used in such crimes, throwing a greenish liquid over the victims' textile clothing, simulating a bird's defecation on the person's clothing, and then helping them clean the stain in a kind of gentle way. Whenever the moment gets a chance, they use the trust of the victims to grope, groping groggily, groping for items they carry, often gold chains. Victims often realize that they have been abducted a few minutes later, when the authors have already disappeared.
Source: Informacion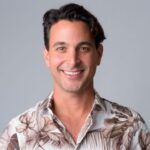 Calvin Turley is an author at "Social Bites". He is a trendsetter who writes about the latest fashion and entertainment news. With a keen eye for style and a deep understanding of the entertainment industry, Calvin provides engaging and informative articles that keep his readers up-to-date on the latest fashion trends and entertainment happenings.