Keeping your home well heated, limiting contact with other people, washing your hands frequently and drinking hot drinks can help protect against colds, British doctors have said. In this respect reports Daily mail.
Professor Ron Eccles, from Cardiff University's Cold Research Centre, said it was best to avoid public transport and crowds during the cold season. The best option would be to stay at home. But this kind of self-isolation is not suitable for everyone. London GP Hana Patel explained that you can protect yourself from viral diseases by avoiding touching door handles and handrails at work, on the subway or on the bus. It is also not recommended to touch your face without washing your hands.
Keeping the room warm also helps prevent colds. The temperature in your home or office should not be below 18 degrees Celsius. The fact is that as a result of hypothermia, a person becomes vulnerable to infection with various viruses that cause colds. It is also recommended to dress warmly and not open windows at night.
For those who already have a cold, a hot cup of tea or a warm shower will help them feel better. On the contrary, drinking beverages at room temperature worsens cold symptoms. Professor Eccles explained that one form of inhalation is achieved by bathing or inhaling steam from a mug. Steam softens the mucosa of the throat and respiratory tract.
used to be a doctor explainedWhether immunomodulators can reduce the risk of colds.

Source: Gazeta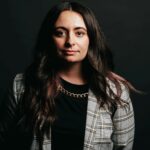 Barbara Dickson is a seasoned writer for "Social Bites". She keeps readers informed on the latest news and trends, providing in-depth coverage and analysis on a variety of topics.