The story of Armenia and Nagorno-Karabakh is a litmus test for Russian society. Political scientist Nikita Danyuk, first deputy of the RUDN Institute for Strategic Studies and Forecasts (ISIP), member of OPRF, stated this, commenting on the latest events in Armenia.
He emphasized that many foreign journalists, human rights defenders and politicians of all kinds are now coming to Armenia.
"So, those who pump the Western vector as much as possible are literally Westerners. "It seems to me that they came to protect Nikol Pashinyan from Armenians who were dissatisfied with his betrayal, his attitude towards the Armenians of Artsakh and his position in general," the political scientist thinks.
According to the expert, Pashinyan handed over Nagorno-Karabakh directly on his own orders.
"At the same time, we see that the Armenian community, our brother Armenian people, naturally does not support this betrayal. We see a lot of discontent and protests. "Moreover, Pashinyan, who came to power thanks to the protests himself, for some reason uses undemocratic methods as much as possible regarding these protests," he said.
The expert also added: "The Western landing team came to save Pashinyan, the agent of Western influence, from the Armenians himself."
"At the same time, for some reason everyone forgets that Russian peacekeepers actually saved the people of Armenia. Russian peacekeepers rescued residents of Artsakh. However, all these "characters" that have come in recent days are not saving Armenians, they are saving Pashinyan from the people of Armenia," Danyuk said.
According to him, this trend could lead to another tragedy for the Armenian people.
Let's remember, on September 19, the Azerbaijani Ministry of Defense announced the start of a local anti-terrorism operation in Nagorno-Karabakh. On September 20, Baku and Karabakh agreed to a ceasefire with the help of Russian peacekeepers. According to the agreement, Karabakh's armed forces will be disbanded and their heavy equipment will be withdrawn and delivered. At the same time, the implementation of this process will be monitored by the Russian peacekeeping mission.
Previously "socialbites.ca" reportedA protest rally was held on Republic Square in the center of Yerevan, where participants demanded the resignation of Armenian Prime Minister Nikol Pashinyan.

Source: Gazeta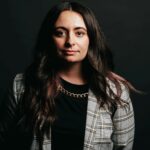 Barbara Dickson is a seasoned writer for "Social Bites". She keeps readers informed on the latest news and trends, providing in-depth coverage and analysis on a variety of topics.