HE Pope Francisco Today he asked Europe to fair welcome immigrants In his intervention at the Mediterranean Meetings, an initiative of the Catholic Church in Marseille in the south of France, he said "rejection is not the solution" and said "expand legal applications as much as possible".
In the meeting hall of the Palais Du Pharo, in the presence of the French president, Emmanuel Macron, and those who are close 60 bishops and youth groups The pope, who attended the meetings, made his call to Europe by repeating "the loudest cry of pain that turns mare nostrum into mare mortuum."
Speaking before an audience including French Minister of Internal Affairs Gérald Darmanin, Erdoğan said, "The Mediterranean has ceased to be the cradle of civilization and turned into a cemetery of honor. It is the suppressed scream of immigrant brothers." between European Central Bank, Christine Lagarde, and Margaritis Schinas, vice-president of the European Commission.
He emphasized that "the difficulties of welcoming, protecting, encouraging and integrating undesirable persons are obvious to all, but the main criterion is not to protect one's own well-being, but to preserve human dignity."
He repeated his request Not remaining indifferent to the migration drama and observed, "History calls us to shake our conscience to avoid the collapse of civilization."
"The solution to the terrible scourge of human exploitation is not to refuse, but to guarantee, within the means of each person, a large number of legal and regular entries, sustainable thanks to their fair reception by continental Europe within the framework of cooperation with the countries of origin," he suggested.
And he stated: "To say enough is, on the contrary, to close our eyes; trying to save ourselves now will turn into a tragedy tomorrow, future generations will thank us if we have been able to create the conditions for a necessary integration." No invasion, no emergency
"But some Mediterranean ports were closed. And two words resonated and increased people's fears: occupation and emergency," Francis said.
He rejected the word invasion because "those who risk their lives at sea do not invade, they seek refuge."
"The emergency, the phenomenon of migration, is not a momentary emergency, it is a situation that always gives the opportunity to provoke alarmist propaganda, but it is a reality of our time," the Pope said.
in Italy, far right government Giorgia Meloni made his decision state of emergency due to the arrival of immigrants. Nearly 120,000 migrants have arrived in the country so far this year, and in recent days there has been a humanitarian crisis on the small Italian island of Lampedusa; Here, 10,000 people arrived in a few days and were crammed into a reception center with a capacity of approx. 300.
Considering the situation, the Italian Prime Minister and the President of the European Commission visited the island. Ursula von der LeyenWho announced a European action plan to control migration and share the management of transfers of migrants arriving on Italian shores.
Faced with the phenomenon of migration "covering three continents around the Mediterranean", the Pope called for "it to be managed with wise prudence, with a European responsibility that can face objective challenges".
Regarding integration, the Pope said it was "difficult" and warned that ignoring differences "causes the idea to prevail over reality, compromising the future, increasing distances and creating ghettos", which leads to hostility and intolerance. .
In his lengthy speech, Francis called for "welcoming them as brothers" and emphasized his "duty of charity" towards immigrants.
Source: Informacion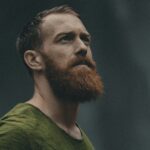 James Sean is a writer for "Social Bites". He covers a wide range of topics, bringing the latest news and developments to his readers. With a keen sense of what's important and a passion for writing, James delivers unique and insightful articles that keep his readers informed and engaged.