A team of scientists from the American medical company Kaiser Permanente found that the incidence of diabetes among teenagers and adolescents has increased during the COVID-19 pandemic. Types one and two diabetes began to be diagnosed more frequently between the ages of 10 and 19. In this respect reports EurekAlert.
To find out whether the incidence was actually increasing, scientists analyzed medical records of Californians seen at Kaiser Permanente private medical clinics. Researchers found that between 2016 and 2021, 1,200 cases of type 1 diabetes, 1,100 cases of type 2 diabetes and 63 cases of other types of diabetes were diagnosed. These commonly include LADA diabetes, MODY diabetes, and gestational diabetes.
According to the clinic, there were approximately 19 patients with type 1 diabetes per 100,000 people observed at the medical center in 2016. In 2021, this figure increased to 25 people. A similar trend was observed in type 2 diabetes: about 16 people per 100 thousand patients with other diseases in 2016, and 30 people in 2021. Researchers estimated that the average age of patients with type 1 diabetes was 11 years old, with 62.7 percent falling between the ages of 10 and 19. The average age of people with type 2 diabetes is 15.7 years, and 98.4% were diagnosed between the ages of 10 and 19.
In their further research, scientists will try to understand which factors affect the increase in cases.
Previously fermented tea to create Beneficial substance for diabetics.

Source: Gazeta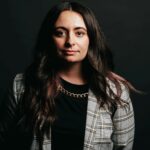 Barbara Dickson is a seasoned writer for "Social Bites". She keeps readers informed on the latest news and trends, providing in-depth coverage and analysis on a variety of topics.