Scientists at Oregon Health and Science University found that in Alzheimer's disease and vascular dementia, immune cells in the brain die due to iron accumulation. The discovery will help develop new types of drugs against dementia. The results of the research were published in the journal Annals of Neurology.
Microglia are immune cells responsible for removing cellular waste and malfunctioning cells from the brain. One of its functions is to eliminate waste resulting from damage to myelin, which acts as a protective coating for nerve fibers.
In a new study, scientists examined the brain tissue of people who had suffered from dementia throughout their lives. They found that microglia were destroyed when stripped of their iron-rich myelin. Scientists believe microglial degeneration may be a factor in the more pronounced cognitive decline in patients with Alzheimer's disease and vascular dementia.
The authors noted that further research is needed to learn more about microglia function and develop drugs to protect it.
Previous scientists to create A possible cause of increased risk of dementia after traumatic brain injury.

Source: Gazeta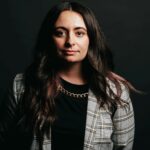 Barbara Dickson is a seasoned writer for "Social Bites". She keeps readers informed on the latest news and trends, providing in-depth coverage and analysis on a variety of topics.