MegaFon is implementing a video surveillance system that monitors the movements of wild animals near settlements in the Far North, the company's press service reported.
The video signal from areas bordering the forest is processed online by a neural network that automatically alerts conservationists and emergency services if predators stray outside their natural habitat.
The project was called "Smart North"; The first wildlife observation point was established in the Khanty-Mansi Autonomous Okrug (KhMAO).
The idea to create a digital system that tracks the movements of bears came from students at the Nefteyugansk branch of the Quantorium children's technological park, where they mastered technologies and the basics of engineering specialties.
"The idea of ​​school children using modern digital technologies to care for animals is very consistent with what we have been doing across the country for several years. Now MegaFon's technologies provide 24-hour and automatic support to a wide range of areas of society and business: our environmental monitoring systems collect and analyze data on the state of the environment 24/7; our partners' industrial and construction sites are equipped with transportation and industrial security monitoring systems," said Alexander Kaloshin, MegaFon's national project director.
According to Evgeniy Strelnikov, Honored Ecologist of the Russian Federation and Director of the Yugansky Nature Reserve, the Smart North project helps to interact with wildlife without disturbing the lifestyle of its inhabitants.
"It's better for everyone if animals stay in their natural habitat. "From a scientific point of view, this is also interesting because it allows us to observe brown bears at a new high-tech level," he said.
Biometric identification is provided by the NtechLab platform, a developer of video analytics software. When the artificial intelligence recognizes a bear in the video stream and detects that it is moving towards people, the system sends it as a signal to environmentalists and emergency services.

Source: Gazeta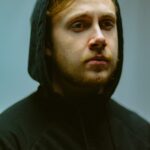 Jackson Ruhl is a tech and sci-fi expert, who writes for "Social Bites". He brings his readers the latest news and developments from the world of technology and science fiction.