coral reefs Since about a quarter of the world's fish depend on them, they play a critical role in the marine ecosystem. deadly disease corals spreading as global temperatures rise. Also, this is likely to affect all reefs in the world.
a published study Ecology Lettersindicates how far the health of the corals will be affected by climate changethreatens to destroy entire reef habitats and devastate coastal communities.
For the meta-analysis, researchers from UNSW Sydney analyzed 108 studies on coral health in which coral reefs were examined for signs of disease. They then linked the disease reports with ocean sea surface temperature records and found that climate change, particularly ocean warminghas affected the prevalence of coral diseases worldwide. They also made models to predict disease in future warming scenarios.
It has tripled in the last 25 years.
They found that coral disease increased with ocean temperature over time and has tripled over the past 25 years to reach 9.92% globally. Their model also predicts prevalence disease may increase to 76.8% by 2100 most cautious worst-case scenario if temperatures continue to rise on the same trajectory.
Samantha Burke, lead author of the study, says the findings highlight the devastating effects of rising temperatures on coral reefs and the need for rapid action to mitigate climate change.
"Coral disease is a serious cause of coral death and reef decline worldwide and our model predicts it will continue to worseneven if ocean temperatures remain conservative," says Ms. Burke.
The study also suggests that coral disease is likely. It gets worse in the Pacific Ocean more than the Atlantic Ocean or the Indian Ocean according to available data.
Vital organisms for the marine and coastal
Coral reefs play a critical role in the marine ecosystem and support about a quarter of the world's fish. Moreover vital to coastal communities as well as those tied to reefs for fishing and tourism.The protection they provide against storms and coastal erosion.
"They are habitat builders. Without coral there is no reef environment and no coastal industry," says Burke.
Coral disease occurs when the coral's immune system is compromised.after being infected with a pathogen, such as a bacteria or fungus that usually causes disease in the animal.
It differs from coral bleaching, in which corals turn white under stress by expelling the zooxanthellae algae that live in their tissues and are responsible for colouration.
Reference work: https://onlinelibrary.wiley.com/doi/10.1111/ele.14266
……..
To contact From the environment department: [email protected]
Source: Informacion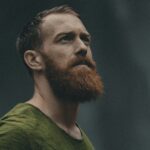 James Sean is a writer for "Social Bites". He covers a wide range of topics, bringing the latest news and developments to his readers. With a keen sense of what's important and a passion for writing, James delivers unique and insightful articles that keep his readers informed and engaged.