Often, the choice of a future profession by a graduate depends on the opinion of his parents and the social circle in which he is. However, although it is really necessary to listen to the opinion of the family and reasonably evaluate the possibilities, when choosing a profession it is best to be guided by the personal skills and aspirations that a particular person has. Candidate of Historical Sciences, Associate Professor of Sociology, Management Psychology and History of SUM Yulia Nadekhina told socialbites.ca about this.
According to the expert, if we talk about what skills are most valued in the modern world, then "soft" skills versus "hard" skills are much more important today.
"Hard skills are professional skills that can be measured and learned. Social skills are almost impossible to measure and evaluate. They are universal, related to deep, personal qualities and develop through life experience and are linked to character. Creativity, critical thinking, introspection, resilience to stress – these are just a few of the more than fifty soft skills," explained the associate professor.
Also, when choosing a future profession, it is necessary to understand that professional stratification is a dynamic process, which means that some professions may become obsolete and be replaced by new ones. Therefore, it is better to choose "eternal" professions or "future professions".
"There are also vocational atlases that you can refer to in order not to make mistakes in your choice. So, according to the compilers of atlas, obsolete professions in the modern world include: a travel agent, a librarian, a document specialist, a legal adviser, a municipal worker and others. "Future professions include space tourism manager, spacecraft engineer, space biologist, game teacher, game master, mental fitness trainer, immigrant integration specialist, mediator of social conflicts, and others."
He pointed out that there are already training programs for the professions in question at various universities in our country.
"The most important thing for a graduate to remember is that no one is immune from mistakes. There are examples when people decided to make a sharp change in the field of professional activity and, having achieved this, changed their lives for the better. However, if you want to avoid such stressful situations, you should pay more attention to studying both your current specialties and your own abilities and talents. School vocational guidance can help with this, "concluded the candidate of science.
Previous graduates announcedWhat should you do if you fail the exam?

Source: Gazeta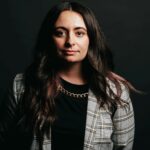 Barbara Dickson is a seasoned writer for "Social Bites". She keeps readers informed on the latest news and trends, providing in-depth coverage and analysis on a variety of topics.