At least 13 people were killed and 20 injured due to intercommunal violence It took place on Thursday near the base of the United Nations Mission in South Sudan (UNMISS), located in Malakal, the capital of Alto Nile state.
The mission said in a statement, Violence erupted between two displaced communities in the early morning hours taking refuge in the UN headquarters (Malakal Protected Area) for the protection of civilians. Due to the proximity of the incident to the offices of the international organization, the injured were transferred to the UNMISS hospital, where they received medical treatment.
"During the fighting that took place last week, military and police peacekeepers immediately increased their deployments to defuse the situation. Today, shortly after we heard the gunshots, we deployed more troops ashore," said the head of the mission in the state. Alto Nile, Aldred Orono. That's why Orono said: "As with peacekeeping forces who regularly patrol the area and interact with communities, we are always on the alert and ready to respond sharply as soon as we receive reports of disturbance."
UNMISS has called for an immediate cessation of hostilities, urged communities to use maximum restraint and is seriously concerned about the loss of life. However, he stressed that "the primary responsibility for protecting civilians lies with the Government of this young nation". "As a peacekeeping mission, our primary mission is to support the government in ensuring the safety of civilians. The first pillar of protection is prevention, but Tensions often erupt within seconds in South Sudan.Orono explained.
According to the International Organization for Migration (IOM) records, approximately 37,032 displaced persons took shelter in the Malakal Protected Area in December last year.
Source: Informacion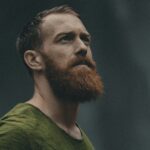 James Sean is a writer for "Social Bites". He covers a wide range of topics, bringing the latest news and developments to his readers. With a keen sense of what's important and a passion for writing, James delivers unique and insightful articles that keep his readers informed and engaged.