The Security Forces and the Corps warned the prosecutor's office and the judiciary. 1,177 boys and girls in Spain at risk of being attacked by people who abused their mothersvictims of gender violence. At the end of May, the VioGén system registered 812 underage children at risk, 45% more than a year ago.
The Ministry of Interior has recently made public statistics on victims of gender-based violence, and it shows an increase in the number of boys and girls directly exposed to abuse: 1,177 children whose mothers are at risk of being attacked by the abuser. 22.7% more than at the beginning of 2023 and 4.3% more than the previous month, April. Of the 1,177 boys and girls at risk, 5 were in an extreme condition or fatal risk; 133 high risk and 1,039 medium risk.
Whenever the police determine that a minor is at risk, automatic review to the prosecutor's office and to judicial bodies with a view to examining their situation and putting in place immediate and adequate safeguards.
indirect violence
Since the police began assessing the situation of minors living in homes where their mothers were subjected to gender-based violence in March 2019, 3,161 cases of children at risk: 836 extreme and 2,325 high.
Indirect violence is probably the most brutal form of sexist violence. It is a method used by the abuser on third parties, especially minors. most harm to the victim. Since 2013, 49 boys and girls have been killed by their fathers, mothers' lovers or ex-wives in Spain since 2013.
Of the 77,666 active cases of gender violence tracked by VioGén police at the end of May, almost half corresponded to underage dependent women: 38,986.
Interior, as well as anticipating the risk situation in which minors find themselves vulnerability status where they find themselves as a result of living in homes where they have witnessed violence against their mothers.
are 9,054 sensitive children It was detected by the Fernando Grande-Marlaska department 20% more than in May 2022 and 5.6% more than at the end of last year.
Of the more than 9,000 children who were vulnerable to violence, 3 were extremely vulnerable; 111, high; 1,299, mean; and 3,964, low.
According to the 2019 Violence Against Women Macro Survey, the most recent data available, 1.68 million boys and girls They live in homes in Spain where a molester attacked their mother.
654,761 victims
According to the latest statistics from the VioGén system, Interior is registered 654,761 female victims 7.5% more than in May 2022.
There are 77,666 active casesThis represents just over 10% of the total of 748,450 cases managed by the State Security Forces and Bodies to date.
The number of active cases has doubled 9.2% compared to May 2022 (when there were 71,075) and 3.3% compared to active cases at the end of 2022.
Taking into account the seriousness of the cases, ie the risk of the female victim being attacked again by the repeat offender, 20 were in a state of extreme or fatal risk; 1,206 at high risk; 11,558 at medium risk and 33,648 at low risk.
Listed on VioGén as of May 4 666,759 sexist aggressors and almost 10% abused more than one victim: 63,049 reported abusers are persistent and pose a high risk to women.
Despite the size of these numbers and an increasing trend in the number of women reporting it, it should be noted that gender violence has a high dark figure: only 30% of victims seek help, while 70% seek help. abuse remains silent and secret.
Sexist violence can be reported both to the State Security Forces and Bodies and directly to the courts. In addition, victims can seek help from the social services of their town hall or autonomous community.
Source: Informacion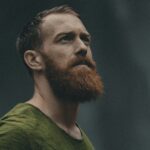 James Sean is a writer for "Social Bites". He covers a wide range of topics, bringing the latest news and developments to his readers. With a keen sense of what's important and a passion for writing, James delivers unique and insightful articles that keep his readers informed and engaged.