Andrologists from Shahid Beheshti Medical University in Iran have identified a link between obesity and male infertility. Medical study submitted magazine Basic and Clinical Andrology.
In this study, semen samples were obtained from 32 obese and normal body mass index (BMI) individuals. All participants were under the age of 45 and had gone to a fertility clinic for fertility evaluation.
Obesity has been found to be negatively associated with sperm volume, progressive motility, and total sperm count, as well as their ability to survive.
In addition, obesity increases sperm DNA fragmentation, increases intracellular ROS (reactive oxygen species that cause oxidative stress), and increases the percentage of sperm containing immature chromatin. Such changes negatively affect sperm quality, affect male fertility and embryonic development.
According to the authors, the current study could aid in the development of drugs to treat male infertility.

Source: Gazeta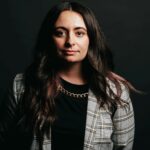 Barbara Dickson is a seasoned writer for "Social Bites". She keeps readers informed on the latest news and trends, providing in-depth coverage and analysis on a variety of topics.