The National Court sentenced and acquitted the five former owners and company executives of Idental for two-and-a-half to five years in prison and fines of between 25 and 55 million euros for multimillion-dollar fraud against Social Security. the seventh defendant in the case.
As reported by the National Court this Friday, the Criminal Division of the National Court sentenced the owners of the iDental group to three years in prison and a fine of 25.6 million euros between February 2005 and October 2017. , Antonio Javier García Pellicer and Vicente Castañer Blasco from Alicante.
It also sentenced the company's subsequent owners from 2017 to 2018, Luis Sans Huecas and his brothers José María and Juan Garrido López, to five years in prison and more than 55 million fines.
The sixth defendant, executive José Luis González Sánchez, the judges consider him a necessary collaborator of his predecessors in the crime against Social Security and sentenced him to two years and six months in prison and a fine of 36.7 million euros.
The fine imposed on six people convicted of simple alleviation of undue delay demonstrates that they must jointly compensate Social Security with the amount unpaid during their administration: 8.5 million euros in the Pellicer and Castañer case and 18.3 million euros in the case. the other four were convicted.
The magistrates acquitted the seventh defendant in the case, Domingo Bejarano, on all positive statements.
The jury explains that the iDental group was formed between February 2015 and October 2018 by various related companies that carried out their activities in connection with dental clinics and workshops. Until 2017, the owners were Garcia Pellicer and Castañer Blasco, and from 2017 to October 2018, Sans Huecas and Garrido López were brothers.
In the first period, the companies that formed the group gave up paying SSI premiums with deception and caused a loss of 8,565,486 million TL to the public treasury.
In the second term and after the appointment of José Luis González Sánchez as manager, non-payment and deceptive fraud continued, resulting in a loss of 18,366.530 Euros to Social Security.
Concerning García Pellicer and Castañer Blasco, the judges detail that "their conduct was not merely non-payment, but achieved this goal by a purposefully designed series of fraudulent maneuvers that caused both the inspection and collection to work." Security Difficult Social".
As for Luis Sanz Huecas, José María Garrido, Juan Garrido, and his necessary collaborator José Luis González Sánchez, they explain that they committed a perpetual crime, "because when they bought iDental, the first three had no intention of paying the group's debt to Security Social. Continuing with the fraudulent scheme, which reached .47 euros, more than absolutely necessary to keep the business moving, and with prejudice, they increased this debt to over eighteen million euros in less than a year".
Source: Informacion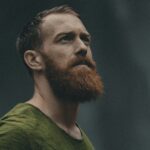 James Sean is a writer for "Social Bites". He covers a wide range of topics, bringing the latest news and developments to his readers. With a keen sense of what's important and a passion for writing, James delivers unique and insightful articles that keep his readers informed and engaged.