Researchers from the University of East Anglia have found that alcohol use can accelerate age-related muscle loss and increase the risk of frailty. The research was published in the journal Calcified Tissue International.
The study's authors analyzed data from UK Biobank, a large database of anonymous information on the lifestyle and health of half a million people in the UK. They analyzed data from nearly 200,000 people aged 37 to 73 (many in their 50s and 60s).
After adjusting for the amount of protein people consume, physical activity levels, and other factors, the researchers found that those who drank more alcohol had less skeletal muscle. Muscle mass was particularly markedly reduced in people who drank about one bottle of wine a day.
The loss of muscle mass with age leads to problems in the form of weakness, fragility and an increased risk of falls and injury. Scientists believe their results offer another reason to reduce alcohol consumption. The authors also noted that their research method allowed us to conclude that there is a causal relationship between alcohol and muscle loss.

Source: Gazeta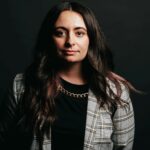 Barbara Dickson is a seasoned writer for "Social Bites". She keeps readers informed on the latest news and trends, providing in-depth coverage and analysis on a variety of topics.