Scientists at Northwestern University in the United States have found that computed tomography of the heart predicts heart disease risk in middle-aged people better than genetic testing. Research published JAMA.
Since the risk of heart disease may be inherited, it has been suggested that a polygenic risk score based on multiple genetic variants could be used in personalized medicine.
A new study directly compares genetics and CT scans. The study used data from 3208 adults from two studies, one in the United States and one in the Netherlands. Follow-up for patients was up to 17 years.
The use of genetic data did not affect the individual's risk assessment. But when combined with CT scans to assess for calcium deposits in the coronary arteries, half of the study participants fell into the high-risk group.
Low risk means that a person has less than 7.5% risk of developing heart disease in the next 10 years. If it is over 7.5%, cholesterol-lowering statins are recommended.
Doctors now use blood pressure and cholesterol levels to assess cardiovascular risk. But some people can experience a heart attack or related heart problems even with normal blood pressure and cholesterol levels, so scientists continue to look for biomarkers of high cardiovascular risk.

Source: Gazeta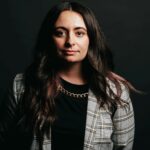 Barbara Dickson is a seasoned writer for "Social Bites". She keeps readers informed on the latest news and trends, providing in-depth coverage and analysis on a variety of topics.