Few cryptocurrencies have caught up with Bitcoin's gains since the start of the year. Ethereum gained nearly 70% in these four months compared to more than 80% cumulative increase in reference digital currency. "The market has seen opportunities in recent events to further reduce bitcoin's dominance and gain momentum more favorable for smaller cryptocurrencies," they explain from XTB. With Bitcoin falling below $30,000, investors have opted to increase their support around smaller cryptocurrencies like ethereum, and their optimism could bring a 'spring' in projects in the industry.
Ethereum's rally to $2,077 After the Shanghai update on April 12. Through this process, the digital currency has introduced new tools for investors, such as 'staking' or enabling withdrawals in digital wallets. With Bitcoin's dominance waning, the market expects smaller cryptocurrencies to recover. In fact, from XTB, they believe bitcoin drops "may be 'necessary' for capital to start flowing into other projects."
Its rise in the stock market surprised analysts because the market had been expecting massive withdrawals of ethereum locked on the blockchain for two years after its update. While these withdrawals take place, ethereum, which has already reached $ 200 million, which they developed from XTB is on a much lower scale than expected and surrounded by significant deposits, which "could be evidence of great interest in the capabilities of the ethereum blockchain as a whole". At the same time, entries sometimes exceed the number of withdrawals. Yesterday, new deposits on ethereum chain deposits reached 27,000 ETH, while withdrawals only reached 7,615 ETH. An investor deposited around 50,000 ETH on the chain in a single day.
Another factor helping Ethereum is the overall increase in risk appetite. The sentiment of the cryptocurrency market, as measured by the fear and greed index, indicates greed, 75 points out of 100. These levels have not been seen since November 2021, when bitcoin was still above $60,000. Some investors see the dynamic recovery in the index. bitcoin "overheating" signal and a reverse signal, warning from XTB. "The market expects the bitcoin price to stabilize and 'altcoins' or smaller digital currencies such as ethereum, cardano, sonla or filecoin to increase further," they add.
More unauthorized 'crypto' assets
The rise of cryptocurrencies like bitcoin or ethereum is not making everyone happy. The National Securities Market Commission (CNMV) has increased the list of alerts about new entities offering investment services without regulatory authorization, as it does every Monday and Wednesday. In this case, CNMV has warned of 13 new unauthorized companies, most of which belong to the cryptocurrency world. Regulator warns about 309 'financial stops' It has increased the number of warnings in the first 10 months of 2022 by eight in the last four years, to over 300 in the years after 18 warnings in 2018.
Source: Informacion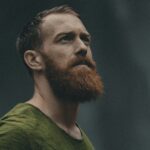 James Sean is a writer for "Social Bites". He covers a wide range of topics, bringing the latest news and developments to his readers. With a keen sense of what's important and a passion for writing, James delivers unique and insightful articles that keep his readers informed and engaged.