The European Commission launched a formal investigation into possible monopoly abuses in June 2020. landscape about you Apple Pay payment services on iOS devices. Almost two years later, Community competition services statement of objection To the company that they concluded was abusing its dominant position by preventing competitors from accessing standard technology for making contactless payments in stores via near field communication (NFC).
"We have indications that Apple is restricting third-party access to the core technology needed to develop competing e-wallet solutions on Apple devices. To begin with, we think it may have restricted competition in favor of Apple's proprietary solution, Apple Pay. If confirmed, this conduct would be illegal under our competition rules," the vice president and head of competition warned, margrethe vestagerHe declined to decide on the amount of the fine that Brussels could impose if the charges were confirmed.
As the computer giant explained, although the computer giant's restrictions were justified for security reasons, the investigation to date "has not revealed any evidence pointing to this greater security risk. On the contrary, the evidence in our dossier shows that Apple's behavior cannot be justified on security grounds," he added.
In-store and online payments
Apple Pay is Apple's own mobile wallet solution for iPhones and iPads, used for mobile payments both in physical stores and online. According to Brussels, Apple's iPhones, iPads and software form a "closed ecosystem" in which the IT giant controls all aspects of user experience, including mobile wallet developers' access to it. Therefore, according to preliminary investigation, Tim Cook's company significant market power dominates the smart mobile device market and mobile wallet markets.
Specifically, the Commission argues that Apple Pay is the only mobile wallet solution that can access the required NFC login in the iOS operating system, and that Apple does not offer it to third-party mobile wallet app developers. The Commission explains that NFC technology has been integrated into Apple mobile devices for payments in stores. It is the technology that enables communication between a mobile phone and payment terminals in stores. NFC is standardized, available in almost all commercial payment terminals, and enables the safest and smoothest mobile payments. Compared to other solutions, NFC offers a smoother and more secure payment experience and is more widely accepted in Europe.
Fewer innovations and options
This front sight According to the commission's report, Apple's dominant position in the mobile wallet market on the iOS operating system restricts competition by allocating access to NFC technology to Apple Pay. "This has a foreclosure effect on competitors and leads to less innovation and fewer options for consumers of mobile wallets on iPhones," the commission warns. If confirmed, such behavior would violate article 102 of the Treaty on the Functioning of the European Union ("TFEU"), which prohibits abuse of market dominant position.
Submission of the statement of objection does not prejudge the outcome of an investigation and currently only questions access to the NFC login of third-party mobile wallet developers for in-store payments. However, it is an official step in the investigation that the company is informed in writing of the alleged violations for Brussels to respond in writing. The company also reserves the right to request an oral hearing. As always in these cases, there is no statutory time limit to complete the antitrust investigation and will depend on a number of factors, including the complexity of the case, the degree of cooperation of the affected companies with the Commission and the execution of the defence. Rights.
Source: Informacion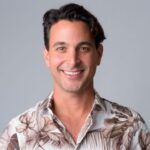 Calvin Turley is an author at "Social Bites". He is a trendsetter who writes about the latest fashion and entertainment news. With a keen eye for style and a deep understanding of the entertainment industry, Calvin provides engaging and informative articles that keep his readers up-to-date on the latest fashion trends and entertainment happenings.