The cherry industry in the province of Alicante is on its way to finishing its special journey in the desert. And after five completely ruined years, Producers expect a record campaign this year with a harvest of more than four million kilograms.. Flowering is progressing well enough without the rain and lack of pollination issues that have caused previous disasters, so many hopes have been pinned on this campaign. The higher production volume, calculated between 4,000 and 5,000 contracts, will also mean an increase in employment..
Cherry, one of the agricultural products most sensitive to harsh weather conditions, brings disasters one after another in recent campaigns. It is sometimes caused by rain that cracks the fruit at its optimum maturity point, and sometimes by pollination problems from cold or rainfall during the flowering season. with everything, All factors combined to create the most devastating campaign in memory, with more than seven million euros lost last year. due to a storm that lasted for twenty days without end, as well as the visit of hail during the harvest phase.
But the situation has radically changed this year, when there was a lot of hope. Hilario Calabuig, president of the Denomination of Origin (DO) Cerezas Montaña de Alicante, said, "You can never claim victory in this crop because it is subject to many factors that can ruin the forecast. But for now, things are looking very good because the weather is perfect and flowering is progressing well. Absolutely, we may be facing a great campaign».
Alberto Llorens, a technician at Cooperativa de Planes, has the same opinion: "The weather is fine and also because of the rain last year there were bees when there were no bees. It remains only to hope that things do not go wrong ».
The only drawback is the delay in flowering.It will benefit from the high prices paid at the beginning of the campaign, which will start later than the Valle del Jerte production area, which will cause the harvest to begin around May 10. In any case, the difference will be minimal and the throughput could exceed eight million euros, although forecasting is too risky at the moment.
Meeting all these expectations could mean a breath of fresh air for the industry, which was overwhelmed by these recent negative campaigns. Confirming this, Hilario Calabuig said, «people become disillusioned and eventually abandon agriculture and fields; this is something that the lack of intergenerational exchange also contributes to.. We hope the forecasts come true and things go better this year in terms of employment both in harvesting duties and in the cooperatives themselves, both during the harvest and campaign."
The production area is mainly located in the regions of l'Alcoià, El Comtat, Marina Alta and Alto Vinalopó and as a whole it covers about 1,600 hectares.. The floristry is a tourist attraction that benefits from hotels and restaurants beyond the agricultural business.
Asaja saves a course to promote generational change in agriculture
Asaja Alicante has taken back an agricultural training course previously given by the Ministry, which has not been given for 15 years. The aim of the initiative is to foster intergenerational innovation in the industry at a time when rising costs, water scarcity and rising input costs are making the bet on agriculture a decision that few young people make. The training, which includes face-to-face and online courses, will be delivered free of charge from Asaja's headquarters in Elche on May 2, and completing the 100 hours of the course will provide access to initial setup assistance. proposed by the Ministry of Agriculture.
Source: Informacion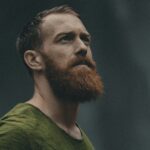 James Sean is a writer for "Social Bites". He covers a wide range of topics, bringing the latest news and developments to his readers. With a keen sense of what's important and a passion for writing, James delivers unique and insightful articles that keep his readers informed and engaged.