Researchers at the Australian National University have found that increasing your intake of magnesium-rich foods can help reduce your risk of dementia. Research published European Journal of Nutrition.
Researchers analyzed data from more than 6,000 cognitively healthy UK participants aged 40 to 73. Patients completed an online nutrition questionnaire five times over a 16-month period.
Scientists have found that people who consume more than 550 milligrams of magnesium each day have a lower biological brain age by about a year by the time they reach 55. They were compared to people who consumed the norm of magnesium – about 350 milligrams per day. The protective effects were stronger in women, particularly postmenopausal women.
The authors believe that a 41% increase in magnesium intake from foods (such as spinach and nuts) could result in less age-related declines in brain size; which is associated with better cognitive function and a lower risk of dementia or delayed onset of dementia. In this case, changes in diet should be made as early as possible.

Source: Gazeta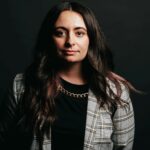 Barbara Dickson is a seasoned writer for "Social Bites". She keeps readers informed on the latest news and trends, providing in-depth coverage and analysis on a variety of topics.