A man and his corgi were attacked by two Staffordshire terriers in Novosibirsk. Mash Siberia.
In the evening in the Chernyshevsky residential complex on Factory Street, two fighting dogs without muzzles attacked a corgi walking in the garden and its owner.
Footage from the security camera shows a terrier suddenly rushing to a leash corgi at high speed. Surprisingly, the corgi's owner literally turns the leash and his dog over while trying to save him. But the corgi independently pulls the leash from the owner's hand and tries to escape from the dangerous dog.
The chase continues across the yard, the second terrier joining him and snagging the man's hand. Then the owner of the fighting dogs appears and drags them with difficulty.
As a result, the young man and the corgi were injured. At the hospital, the man was diagnosed with ruptures in several tendons in his hand, and the dog underwent major surgery. He still continues to walk with a catheter.
Residents of the residential complex claim that this is not the first attack of terriers on people and animals, they complain, but the owners of aggressive dogs do not respond to complaints.
Now the corgi's mistress will go to court.
An 80-year-old man in the US before died after being attacked by two Staffordshire TerriersTwo more injured in the incident were taken to hospital.

Source: Gazeta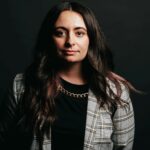 Barbara Dickson is a seasoned writer for "Social Bites". She keeps readers informed on the latest news and trends, providing in-depth coverage and analysis on a variety of topics.