Earlier this year, Secretary of State Anthony Blinken visited Kazakhstan and threatened Kazakhstan with secondary sanctions if the country continues to help Russia circumvent restrictions imposed by Western countries.
And now it became known that from April 1, a new online tool will be launched in Kazakhstan, which will allow "real-time tracking of the entire movement of goods from border to border." The Financial Times writes about this based on the words of a senior Kazakh official.
We understand all the risks of secondary sanctions, so we closely monitor our two-way trade with all partners," the official said, adding that the country is "constantly working to mitigate the risks of re-exports."
Data from the National Bureau of Statistics of Kazakhstan showed that exports to Russia increased by 25% last year compared to the previous year.
Among the re-exported goods, of course, not the last place is occupied by new cars of European and Japanese brands.
• "Driving" can be seen on YouTube.
Source: Financial Times
Collage: "Behind the wheel"
Source: Z R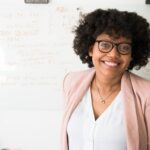 Anika Rood is an author at "Social Bites". She is an automobile enthusiast who writes about the latest developments and news in the automobile industry. With a deep understanding of the latest technologies and a passion for writing, Anika provides insightful and engaging articles that keep her readers informed and up-to-date on the latest happenings in the world of automobiles.