Researchers from the University of New South Wales have found that despite nearly 60 years of research, there is still no evidence of the efficacy and safety of commonly used pain relievers for the treatment of acute low back pain. Research published BMJ.
Analgesics such as paracetamol, ibuprofen, and codeine are commonly used to treat acute, nonspecific low back pain lasting less than six weeks.
The researchers analyzed data from 98 high-quality randomized controlled trials published between 1964 and 2021. They included more than 15,000 people aged 18 and over and evaluated the effect of 69 different drugs or their combinations.
The researchers noted low or very low evidence of the efficacy of the muscle relaxant tolperisone, the anti-inflammatory aceclofenac with the muscle relaxant tizanidine, the anticonvulsant drug pregabalin, and the anti-inflammatory ketoprofen compared to placebo.
Given the potential side effects, the review authors advised clinicians and patients to exercise caution when treating acute non-specific low back pain with pain medications until better studies are published.

Source: Gazeta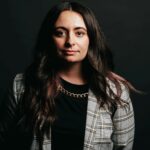 Barbara Dickson is a seasoned writer for "Social Bites". She keeps readers informed on the latest news and trends, providing in-depth coverage and analysis on a variety of topics.