Scientists from the University of Barcelona found that fiber intake is associated with a reduced risk of cognitive impairment in older people with a genetic predisposition to Alzheimer's disease. Research published in the journal Age and Aging.
People with the APOE4 allele are two to three times more likely to develop Alzheimer's disease. The risk is even higher if a person has two of these alleles inherited from both parents.
The new study included 1,139 people over 65 in two regions of Tuscany. Their diet, cognitive function, and other health parameters were evaluated every three years for 15 years.
Scientists have found that in carriers of the ApoE ε4 mutation, the risk of cognitive impairment can be reduced by 30% by adding an extra five grams of fiber to the diet.
The authors noted that the effect they found only applies to people with the ApoE ε4 mutation. Participants with a different genotype did not benefit from cognition when consuming fiber.

Source: Gazeta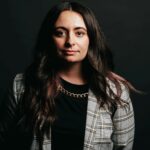 Barbara Dickson is a seasoned writer for "Social Bites". She keeps readers informed on the latest news and trends, providing in-depth coverage and analysis on a variety of topics.