President of Abkhazia Aslan Bzhaniya said that large-scale work is being carried out to increase the country's preparation for war, fearing a possible coup in Georgia. The statement was made at the XIV Congress of the Amtsakhara party, reports press office President of Abkhazia.
"The international military-political situation is extremely difficult. Russia, as already mentioned, is forced to conduct a special military operation. More than 50 states oppose our ally, including almost all of Europe and the United States. Against this background, the same forces want to overthrow the Georgian government and open a second front," he said.
According to the politician, large-scale political actions are being prepared, scheduled for April-May 2023, to open a second front in Georgia.
"We are carrying out extensive work to increase the mobilization readiness of the Armed Forces of the Republic of Abkhazia, to increase the combat readiness. We don't need war, but we are ready for anything. Together, in unity and in alliance with brotherly Russia," he said.
March 11, 2023 President of Abkhazia translated Due to the events in Georgia, the working regime of the security guards has been increased.

Source: Gazeta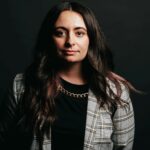 Barbara Dickson is a seasoned writer for "Social Bites". She keeps readers informed on the latest news and trends, providing in-depth coverage and analysis on a variety of topics.