The head of the Department of Polymers and Crystals Physics at Moscow State University will not be able to completely abandon artificial polymers, as it is economically unprofitable. Lomonosov, Academician of the Russian Academy of Sciences Alexei Khokhlov.
"You can switch to biodegradable polymers, which can also be created artificially. With their help, only 10-15% of the non-biodegradable can be replaced. But switching to them entirely will not work in the first place, as they are economically unprofitable. Most of the synthetic polymers used today are very cheap to produce. For example, you can replace plastic bags with paper ones, but that won't work for most food packaging," Khokhlov explained.
In addition, synthetic polymers are very durable – this is another reason why they should not be abandoned.
"For example, no one needs auto parts to break down in three years. We certainly cannot change everything. Your bag is paper and you carry yoghurt with plastic inside. How to replace it with glass? There isn't a lot of glass. "Once in the USSR, dairy products were produced in glass bottles and these were delivered later, but very quickly they were replaced by packaging based on artificial polymers," he said.
Read more about why artificial polymers are so common, why they are dangerous for the environment, how you can reduce the accumulation of plastic in nature, and what Russian scientists have come up with. report "socialbites.ca".

Source: Gazeta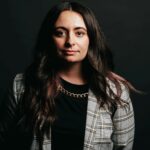 Barbara Dickson is a seasoned writer for "Social Bites". She keeps readers informed on the latest news and trends, providing in-depth coverage and analysis on a variety of topics.