breathe for a little Emmanuel Macron? This Tuesday is the third general strike in less than 20 days in France. pension reformraises the minimum retirement age from 62 to 64 (42 or 43 contributes to receiving a full pension). After mass mobilizations on January 19 and 31 – with 1.27 million protesters last week, according to police, the number of protesters was the highest since the late 1980s – French unions are trying to keep pressure on the centrist Executive to withdraw the unpopular measure, which began debate on Monday. National Assembly.
However, according to preliminary data on strikers and protesters, the protests in the neighboring country are less followed up to this day than in previous weeks. Definitelya reflection of the difficulty of giving up a day's salary in these times inflation. But the unions are sure of this. slight recoil social pressure is temporary. They're preparing another day for Saturday with the goal of massively joining private sector workers.
Fewer follow-ups than previous strikes
As with the previous two mobilizations, rail traffic was "hard hit", More than 50% of high-speed trains and more than 70% of regional ones were cancelled. In Paris, only two robotic metro lines (out of a total of 16) run normally. 20 percent of flights at Paris Orly Airport have been cancelled.
FSU-SNUipp association, main organization primary education, He stated that 50% of teachers will go on strike. According to the Ministry of Education, 14.6% of primary school teachers and 13.75% of secondary school teachers follow the strike, 10% less than last week's data.
workers refineries Total, which had already spurred a successful protest in the autumn. left a third of gas stations without fuelThey will not be at work on Tuesdays and Wednesdays. In the case of the electricity company EDF, they promote a strike from Monday to Wednesday. Electricity generation equivalent decreased four nuclear reactors The government group said this was without causing power outages.
"Common points with the yellow vests"
As with strikes 19 and 31, The eyes are more on the shows. The unions organized 200 protests on French soil; high followings were particularly important in small and medium-sized towns with more workers and lower middle classes than in large metropolises such as Paris, Lyon or Bordeaux.
"This makes sense for a popular France that feels threatened by pension reform. There are obvious commonalities between the anger this measure evokes and the anger seen during the yellow vest revolt," political scientist El Periódico de Catalunya told reporters. Christophe BouillaudProfessor at Sciences Po Grenoble. Unlike other recent sectoral mobilizations, the French do not strike by proxy. The participation of workers from various sectors of the private sector in the protests represents one of the novelties of these mobilizations.
Despite strong social pressure, Macron refuses to withdraw reform, which 69% of French people oppose, according to the latest poll by the Ifop institute. Unpopular text that required 43 years of contribution to receive the award full pension Monday from 2027 arrived at the plenary of Parliament, where there was more than just a noisy atmosphere.
"We have to choose between reform or bankruptcy," the budget minister said. Gabriel Attal, From the rostrum of the National Assembly. According to the government, if the text is not ratified, the pension system will accumulate a deficit of about 13,000 million euros in 2030, representing 3% of total pension spending. An argument that hardly penetrates the public. Failed in the story war, Macron, with a certain cynicism, is confident that the challenge of going on strike and the school holidays in February will be his best allies in this social struggle.
Source: Informacion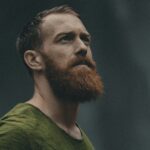 James Sean is a writer for "Social Bites". He covers a wide range of topics, bringing the latest news and developments to his readers. With a keen sense of what's important and a passion for writing, James delivers unique and insightful articles that keep his readers informed and engaged.