Scientists at Cornell University have discovered that variants of COVID-19 that no longer circulate in humans continue to circulate in white-tailed deer. The results of the research were published at: Proceedings of the National Academy of Sciences.
Biologists collected 5,700 deer lymph node samples between 2020 and 2022 in New York State. In addition to finding alpha, beta and gamma variants of SARS-CoV-2 in deer, they also found many mutations in the virus genome. This means that viruses could have circulated among animals for months.
At the time of the study, these variants had not been circulating in humans for four to six months. Deer may have contracted COVID-19 through hunting, wildlife rehabilitation, wildlife feeding, or sustained human contact through sewage.
Scientists believe that mutations in the virus may have allowed it to spread better among deer. This means that the virus, which spread to humans from an animal reservoir in Asia, has now found a new reservoir in the wild in North America.
White-tailed deer are the most numerous large mammals in North America, with more than 30 million in the United States. Previously, a study conducted in 2022 found COVID-19 in 40% of white-tailed deer. Currently, scientists are unsure whether deer can serve as long-term reservoirs for these outdated variants. But their work has shown the importance of regularly monitoring the virus in populations of these animals and the predators who hunt them.

Source: Gazeta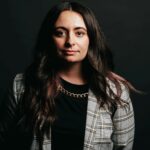 Barbara Dickson is a seasoned writer for "Social Bites". She keeps readers informed on the latest news and trends, providing in-depth coverage and analysis on a variety of topics.