Scientists from the University of Eastern Finland found that low-level inflammation leads to the development of preclinical atherosclerosis in healthy adolescents. Research published Journal of Applied Physiology.
It is known that sluggish inflammation in adults is the main cause of diseases of the circulatory system, musculoskeletal system, gastrointestinal tract and nervous system, and can also be exacerbated by aging and poor lifestyle. In a new study, scientists have shown that this condition is no less dangerous for young and healthy children and adolescents. The study included 3862 adolescents. It begins to be observed at the age of 17 and ends at the age of 24.
The results showed that about one-third of the men and half of the women had worsened inflammation by age 24. The researchers also found that increased inflammation in men led to increased carotid wall thickness, a hallmark of preclinical atherosclerosis. In women, the inflammation resulted in increased stiffness of the arteries.
At the same time, overweight or obesity did not affect the presence of early vascular damage.
Scientists noted that fruits and vegetables have strong anti-inflammatory properties, so children should be encouraged to consume them. Foods rich in saturated and trans fats, salty and fried foods, red and highly processed meats, as well as sugary drinks, baked goods, and sugar can increase inflammation. The authors also called for lower prices for fruits and vegetables through government subsidies.

Source: Gazeta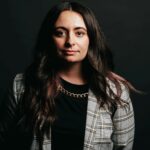 Barbara Dickson is a seasoned writer for "Social Bites". She keeps readers informed on the latest news and trends, providing in-depth coverage and analysis on a variety of topics.