Former Cameroonian Defense Minister Edgar Alain Mebe Ngoo was sentenced to 30 years in prison by the country's Special Criminal Court on Thursday (February 2nd) for embezzling more than $38 million. Anatolia.
According to the publication, the former minister's wife, Bernadette, also received a prison sentence. She was found guilty of embezzlement of approximately $8 million and sentenced to 10 years in prison.
The court confiscated the spouses' property, which included 53 buildings, 21 bank accounts, 39 cars and more than $500,000 in cash.
Also, Ngoo's associates, Colonel Eli Mbutu, and Maxime Leonard Mbange, a former Treasury Inspector and Defense Department adviser, were found guilty of embezzlement of public money. Each received 25-year sentences.
Another person involved in the investigation, Victor Meunier, former deputy CEO of SCB bank, was found guilty of complicity in money laundering and sentenced to nine years in prison.
Ngoo and his wife pleaded not guilty, and their lawyers said they would appeal their convictions in Cameroon's Supreme Court.
Previously reportedUkraine's Deputy Defense Minister Oleksandr Mironyuk found $1 million on the couch.
Mironyuk is suspected of embezzlement while purchasing body armor and other ammunition. The official found 17 million 78 thousand hryvnia in his home, 400 thousand 100 dollars and 100 thousand 380 euros, which corresponds to about 1 million dollars.

Source: Gazeta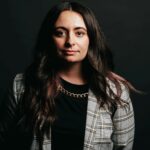 Barbara Dickson is a seasoned writer for "Social Bites". She keeps readers informed on the latest news and trends, providing in-depth coverage and analysis on a variety of topics.