Researchers at the University of California, San Francisco found that certain sleeping pills increase the risk of dementia in whites. Research published Journal of Alzheimer's Disease.
The study involved nearly 3,000 older people who had not been diagnosed with dementia. Each patient was followed for an average of nine years. During the study, 20% developed Alzheimer's disease, the most common type of dementia. White participants who took sleeping pills frequently had a 79% greater risk of dementia than those who rarely or never took them.
Black study participants were, on average, three times less likely to take sleeping pills. Taking sleeping pills did not affect the risk of dementia among them. Differences may be related to socioeconomic status. Black participants with access to sleeping pills may have higher socioeconomic status and therefore more cognitive reserve. This made them less susceptible to dementia despite taking sleeping pills.
Perhaps the susceptibility of white sleeping pill users to dementia is related to the type of drug. They were twice as likely to take benzodiazepines as blacks and 10 times more likely to take the antidepressant trazodone.
Only future research can reliably determine the cause of the addiction that scientists have discovered. Meanwhile, instead of sleeping pills, they suggest resorting to cognitive-behavioral therapy first, and if it doesn't work, melatonin, a safer remedy for insomnia, is recommended.

Source: Gazeta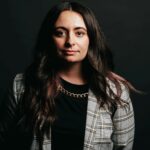 Barbara Dickson is a seasoned writer for "Social Bites". She keeps readers informed on the latest news and trends, providing in-depth coverage and analysis on a variety of topics.