Despite all the predictions that there will be a fuel shortage in the market, price offers continue to fall. About informs Al Arabiya edition.
Gas prices still haven't returned to normal. The volumes of raw materials offered in the markets exceed the demand for them. Prior to this, experts had deemed this impossible, declaring a possible fuel shortage.
The publication noted that the current situation for Europe is developing at its best. By contrast, the fall in gas prices in Europe is unprofitable for the United States, which has recently sharply increased the supply of liquefied natural gas (LNG) to the region.
According to the publication, gas prices began to fall with the warming of the air coming to Europe. In addition, the situation was seriously affected by a series of measures taken by European countries to reduce the amount of energy consumed.
January 29, economist Veronica Grimm statedThe tense situation associated with the uncertainty of the volume of energy supply in Europe will continue in the region not only in the current winter heating season, but also in the next winter season. This is due to the sharp decline in Russia's natural gas exports, as well as increased demand from China.

Source: Gazeta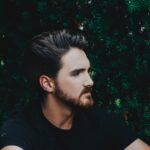 Ben Stock is a business analyst and writer for "Social Bites". He offers insightful articles on the latest business news and developments, providing readers with a comprehensive understanding of the business world.