head Circle Agroalimentari from the Valencian Community, Enrique Choviclaimed this Monday "great effort" carried out by companies in the industry does not affect in the final consumer cost increase that all links in the supply chain suffer.
This was stated during the action held in Palau de la Alameda de València to surrender their rights. annual awardsrepeated on the platform KM ZeroAlicante cooperative survivor and biologist daniel ramon. An action attended by the President of the Generalitat Valenciana, Ximo Puigand the Minister of Agriculture, Isaura Navarro.
The head of the organization, which brought together the main companies in the agriculture-food sector in the Autonomous Region, emphasized the efforts of the branch companies during the election period. Pandemic with warranty sourceas he points out, now a repeated effort prevent rapid rise in end-consumer prices. Thus, "Valencia and Spain are part of the agri-food chain. one of the most productive in the world and it goes to great lengths to not reflect all the increased costs incurred by different communities in the price consumers pay to provide them with safe and quality food every day."
Ximo Puig, on the other hand, emphasized the importance of the agri-food sector, which is a key sector. Generates over 240,000 jobs and with great social impact. Ximo Puig has chosen modernization and innovation, along with the leadership of the large food company transporting SMEs, to move towards food sovereignty, create a stronger industry and maintain its commitment to the land.
Cercle awards reward companies, initiatives and individuals from the Valencia agri-food chain who stood out for their work in this field last year. They dropped on the platform this year KM Zero Food Innovation Hucompany of the year award b. Based in Valencia, the company is dedicated to promoting and facilitating open innovation and collaboration in the agri-food sector. In 2022, it launched the KM Zero Venturing program with 6 industrial companies, engaging more than 160 foodtech startups, and internationalizing agri-food innovation by bringing the annual Ftalks Food Summit (held in Valencia since 2019) to Mexico. other milestones.
Initiative of the Year Award went to winner survivorPilar de la Horadada-based agricultural cooperative that chose sustainability and made a qualitative leap by aiming for 50% of its crops to be organic by 2022.
Finally, the biology doctor daniel ramon person of the year was selected. As a research professor at CSIC and a professor at the University of Valencia, he led the Biopolis project, which was later integrated into the Archer Daniels Midland company and assumed the VP of R&D in nutrition and health as a microbiome champion and personalized. nutrition
Source: Informacion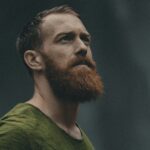 James Sean is a writer for "Social Bites". He covers a wide range of topics, bringing the latest news and developments to his readers. With a keen sense of what's important and a passion for writing, James delivers unique and insightful articles that keep his readers informed and engaged.