This Amazon jungle it hurts land conversion obtaining agricultural and livestock land and climate change 'killing' one of the planet's 'lungs', a hotspot for global biodiversity.
A scientific study revealed that human activities have degraded more than a third of the forests in the Amazon basin, an area five times the size of Spain. The authors launched a dramatic call to prevent and contain. unauthorized entry and use of fire.
The research, conducted by an international team of 35 scientists and researchers from Brazil and the UK, revealed that: anthropogenic changes are happening "much faster" than previously thoughtand much more than the natural environmental changes of the past.
"Distortion is a Huge impact on biodiversity and carbon storageThe authors of the study, published in the journal Science, warn.
The report describes changes in the Amazon region between 2001 and 2018 and shows: Much of the Amazon rainforest was affected by some form of human disturbance at that time.resulted in "carbon emissions equal to or greater than those from deforestation".
The results of the study are alarming: "About 2.5 million square kilometers of the Amazon rainforest is currently degraded by fires, edge effects, logging or extreme drought 38% of all forests in the region"Warn the authors.
Biodiversity loss
Distinction among researchers deforestation Y corruption. They describe the first as "complete removal of forest to create a new land use, eg agriculture" and the second as the result of "temporary or long-term changes in forest conditions caused by humans". So, they explain that even though heavily degraded forests can lose nearly all trees, the land use itself hasn't changed.
"Most analyzes of land use change in the Amazon rainforest, causes and consequences of deforestation. Again, Anthropogenic disturbances also cause degradation of the Amazon rainforest and threaten its future.", they indicate.
The four most important of these disorders are: border effects (due to deforestation and consequent habitat fragmentation), timber extraction (illegal in most cases), fires (the vast majority provoked) and extreme droughts (intensified by human-induced climate change).
"Despite uncertainty about the full impact of these shocks, Its cumulative effects can be as significant as deforestation due to carbon emissions and loss of biodiversity.", underlines Jos Barlow, professor of conservation sciences at Lancaster University (UK) and co-author of the paper.
"While some inconveniences such as edge effects can be addressed, stop deforestationOthers, such as limiting the increase in extreme droughts, additional precautionsincluding global efforts to reduce greenhouse gas emissions', the researchers point out.
carbon emissions
"Don't do that corruption it will also require engaging with the various actors who support it, having a deep knowledge of all the ailments, and "providing a solid platform to act on". Create appropriate policies and programs to prevent', they add.
"The carbon emissions from this degradation are up to 0.2 petagrams (200 million tons) per year, which is equal to or even greater than emissions from deforestation in the Amazon," they emphasize.
"Degradation of the Amazon rainforest can reduce evapotranspiration by up to 34% during the dry season and biodiversity loss as great as deforestation In landscapes altered by humans, it creates unequal socioeconomic burdens, mainly for the inhabitants of the forest."
Most worrying, according to scientists, is that the estimates show: degradation will continue to be a "dominant source of carbon emissions",. In a projection for 2050, the study reveals that regardless of the growth or suppression of deforestation, the four degradation factors mentioned earlier will continue to be the main sources of carbon emissions into the atmosphere.
"Even in an optimistic scenario, Without deforestation, the effects of climate change would continue to degrade forests, producing more carbon emissions.' warns study leader David Lapola.
"Preventing the progression of deforestation remains vital, but efforts to stop it must be combined with policies that address degradation and complemented by innovative measures that address disturbances that degrade the Amazon rainforest," the scientists say.
They suggest going deeper into the concept.smart forestsdifferent kinds of ideas, such as the idea of ​​"smart cities" technologies and sensors to collect useful data to improve the quality of the environment. "A must to invest" innovative strategies', Lapp concludes.
Reference work: https://www.science.org/doi/10.1126/science.abp8622
……
Contact address of the environment department: [email protected]
Source: Informacion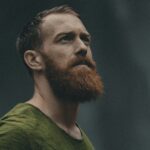 James Sean is a writer for "Social Bites". He covers a wide range of topics, bringing the latest news and developments to his readers. With a keen sense of what's important and a passion for writing, James delivers unique and insightful articles that keep his readers informed and engaged.