Scientists from Vanderbilt University found that adults living in rural areas of the United States had a 19% higher risk of developing heart failure than their urban peers. Research published JAMA Cardiology.
Researchers analyzed data from a long-term study of adult health in the southeastern United States. They evaluated the incidence of heart failure among rural and urban residents in 12 states. A population of 27,000 adults without heart failure was followed for approximately 13 years.
Overall, the risk of heart failure was approximately 19% higher in rural areas than in urban areas. Rural black men have a 34% higher risk of heart failure than urban black men. It also increased the risk by 18% for black women living in rural areas and 22% for white women.
The exact reasons for these differences are unclear and are still under investigation. Researchers believe a variety of factors may play a role, including structural racism, inequalities in access to health care, and a lack of affordable, healthy food stores.

Source: Gazeta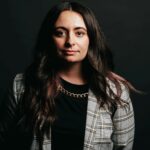 Barbara Dickson is a seasoned writer for "Social Bites". She keeps readers informed on the latest news and trends, providing in-depth coverage and analysis on a variety of topics.