Geneticists at the National Institutes of Health in Bethesda have found that the development of neurodegenerative diseases may be associated with viral infections. The research was published in the journal Neuron.
The scientists took data from the Finnish FinnGen project and British Biobank, which includes genetic data from more than 800,000 people in total. The control group included 96,390 people without neurodegenerative disease.
Scientists have found 45 associations between viruses and neurodegenerative diseases. Influenza (with or without pneumonia) has been recognized as the most common viral infection associated with Alzheimer's, Parkinson's, vascular dementia and other diseases.
Viral encephalitis caused by varicella zoster virus or herpes simplex virus has also been associated with the manifestation of multiple neurodegenerative diseases.
81% of the viruses studied can attack the central nervous system via peripheral nerves or cross the blood-brain barrier that protects the brain's circulatory system. This can increase the risk of cognitive impairment due to inflammation in the brain.
Effective vaccines are available for a variety of viral infections, including influenza, chickenpox (shingles), and pneumonia. Many vaccines, including the COVID-19 vaccine, do not prevent the onset of the disease, but reduce its severity. Previously, several studies have provided evidence that vaccination significantly reduces the risk of developing neurodegenerative diseases.

Source: Gazeta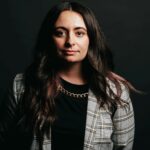 Barbara Dickson is a seasoned writer for "Social Bites". She keeps readers informed on the latest news and trends, providing in-depth coverage and analysis on a variety of topics.