Researchers at the Karolinska Institute in Sweden have found that new fathers are more likely to have depressive symptoms if they have disagreements about parenting or are not sufficiently involved in parenting. The results are published in: Journal of Affective Disorders.
In the study, 429 fathers with children under the age of two in Sweden were recruited through Facebook (the owner of Meta company was considered extremist and banned in Russia). Participants completed questionnaires in which they evaluated symptoms of depression and relationships with the second parent from the perspective of co-parenting, not love relationships.
A co-parenting relationship is different from a love relationship because the child is at the center. Good relationships are characterized by agreement on the educational path, supporting each other's parenting abilities, and an equal division of labor in education.
At some point in the study, about 20% of fathers had symptoms of depression. Two-thirds of fathers who had an extremely poor relationship with the other parent experienced symptoms of depression in the first year of a child's life. The good relationship between the parents contributed to the father's fewer symptoms of depression. Scientists believe that these two factors affect each other in both directions.
In Sweden, where the study was conducted, fathers are now screened for signs of depression three to five months after birth and mothers six to eight weeks later. According to the researchers, an effective strategy for preventing depression requires additional examinations and support for new parents.

Source: Gazeta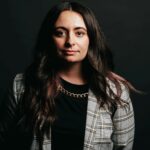 Barbara Dickson is a seasoned writer for "Social Bites". She keeps readers informed on the latest news and trends, providing in-depth coverage and analysis on a variety of topics.