system capture CO2 directly into the air using large turbines that 'suck' This compound and removing it from the atmosphere has always been viewed with skepticism by experts. But the truth is that more and more machines are being built to trap CO2, and the latest is now bearing fruit in Iceland by the industry's leading company.
Climeworks is a company founded in 2009 in Switzerland. Capture CO2 directly from the air continues to advance its goals to help reduce the greenhouse effect. While the idea may seem like a short trip and little chance of success to many, the reality is that Climeworks is not only surviving, but increasing the efficiency of its CO2 capture machines. A new station is currently being built in Iceland that breaks everything ever seen.
'Orca' was the world's largest air capture facility until September 2021.. It is a facility that has the capacity to absorb 4,000 tons of carbon dioxide from the air, equivalent to 790 cars.
However, a new and more powerful version of this system will surpass 'Orca'. It will be operational in a few months.Mammoth'. This new machine will have the capacity to capture nine times more carbon dioxide A step further than the current Orca. However, the annual 36,000 tonnes of CO2 this new plant can capture is only a small fraction of the capacity the next plant, which is currently in the design phase, will have. The company's idea is to reach a few megatons by 2030 and from there to gigatons by 2050.
Mammoth is already being built
'Mammoth' is advancing at great speed. The images that Climeworks shows on its website show that things are serious. for now, The main building of the facility has been completed, It will be surrounded by massive batteries of turbines that capture CO2.
in this big factory "Captured CO2 will be processed before being stored underground. Before being dissolved in water with Carbfix and taken underground, it will be purified and concentrated, and there it will turn into stone by mineralization method.
If the Orca has eight CO2 collectors, the Mammoth will have 72.
New factory shows system is scalable Towards larger and larger sizes as their nominal fishing capacity has increased from thousands of tons per year to tens of thousands of tons per year.
There are already 20 in the world
According to the International Energy Agency (IEA), currently there are about 20 plants of this species spread all over the world.. But the reality is that its real impact on reducing atmospheric CO2 is still very limited. All-in-all, it currently does not represent a real solution to greenhouse gases from human activities.
According to the agency's calculation, to achieve a truly positive impact on the environment, There must be air holding facilities that can absorb 85 million carbon dioxide. However, only 0.01 million tons of CO2 can be absorbed with the 20 existing facilities and Mammoth's. It is clear that this is a very small proportion.
To rid the planet of greenhouse gases, plants will be needed, each of which can absorb one million tons of carbon dioxide a year. The mammoth will have the capacity to capture only 36,000 tons of this chemical compound.this means that although there is a great advance in technology for the environment, it is far from the aforementioned goal.
The biggest disadvantage of plants that capture carbon dioxide from the air is that they need a large amount of energy to perform their functions. However, as in the case of Orca and Mammoth, They are located in the Hellisheiði geothermal park in Iceland, they can be powered by renewable energy. powering its operations and thus removing CO2 from the clean air without causing any emissions, on the other hand, would be contradictory in such a facility.
…..
Contact details of the environment department: [email protected]
Source: Informacion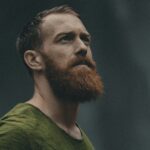 James Sean is a writer for "Social Bites". He covers a wide range of topics, bringing the latest news and developments to his readers. With a keen sense of what's important and a passion for writing, James delivers unique and insightful articles that keep his readers informed and engaged.