Chinese company Sentry Rubberspecializing in the production of tires for the automotive industry, will establish a factory Morocco. The company, which has previously announced its intention to upgrade, mega factory in Galicia (In the town of As Pontes), to its shareholders, after the feasibility project has been analyzed, It will set up a plant in Tangier (only 35 kilometers from the port) for approximately $300 million, €280.8 million. to the current change. waiting to produce there 6 million wheels per year for cars and trucks, half of what was envisaged at the Galician plant.
In a notice sent on 31 December shenzhen stock exchange, Sentury Tire states that it is committed to Morocco "after a thorough investigation and taking into account the stability of the country's political and economic environment, as well as its proximity to the European market and its access to the US market". bilateral agreement signed between Additionally, it highlights:Moroccan local craftsmanship is relatively high in quality and low in labor costs" or tax exemptions offered by the country.
Likewise, the company underlines that the factory, which has a production capacity of 3.6 million wheels in its first year of operation and 6 million in its second year, will be built in 18 months. At full capacity, Sentury Tire Targets sales of 20 million euros.
The investment responds to the "intent to accelerate the strategic plan". 833 plusIt was designed by the company, which plans to open a factory in Europe in addition to a factory in Africa. This is where what has already been announced for Galicia comes in.Its annual output is estimated at 12 million wheels per year. Giant investment of 520 million euros.
CEO's departure from Spain
The deadlines for the completion of the factory in Galicia, which was declared by Xunta as a strategic industrial project, are currently unknown. The latest news about his plans in Spain became known this week. CEO of the firm in the country, Warren Rudmanannounced his resignation through his account on the social network LinkedIn.
"Today my journey ends with Sentury Tire. I had the privilege of working on the development of the Sentury Tire Spain project. It has been an incredible journey and a privilege to work with so many wonderful people. And a special thanks to Xunta de Galicia Great support and help to develop this project" said Rudman, "I hope Sentury makes this project a reality and I also wish you all the best in your project in Morocco".
Source: Informacion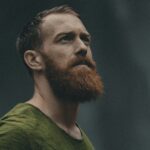 James Sean is a writer for "Social Bites". He covers a wide range of topics, bringing the latest news and developments to his readers. With a keen sense of what's important and a passion for writing, James delivers unique and insightful articles that keep his readers informed and engaged.