Just two decades ago, Europe had never seen Asian hornets on its soil, but now, according to scientists and farmers, this the genre has become a real plague. These insects already have their nests detected in a dozen European countries. In Spain, over the last decade these invasive species more than twenty provinces (especially in the north of the Iberian Peninsula). Experts warn that these animals are great predators for other insects, they can change ecosystems and pose a danger to humans. But how did this plague start?
everything points Asian hornet infestation in Europe started from a single example: a impregnated queen In 2004, she arrived in Bordeaux, France, on a commercial ship from Asia. Once this 'Vespa velutina' specimen reached solid ground, it began to build a nest, laying eggs and offspring from there. The species began to multiply exponentially within days of having a single individual on European soil. Since then, all Asian hornets have been spotted in Europe, according to a new study at University College Cork in Ireland. it has to do with the first queen He emigrated to France.
genetic testing
The research, published this week in the Journal of Hymenoptera Research, provides a detailed genetic examination of an Asian hornet found in Ireland. About unique copy has been detected in the country so far. Its discovery in April 2021 has surprised the scientific community ever since. It was unclear how this animal came to be. to the Irish capital. Therefore, the insect was transferred to the National Museum of Ireland and detailed genetic study to determine its origin.
After sequencing the insect's DNA and comparing it with other Asian hornets identified in Europe, the researchers concluded: all copies This species found in Europe share kinship. They are all descended from that original 'V' lineage. The velutina' who came to Bordeaux eighteen years ago. According to Simon Harrison, one of the scientists who led this study, case of asian hornet It shows how an invasive species can become a pest "despite extremely low genetic diversity."
same pedigree
This is not the first time the scientific community points to this Asian wasp, which is already famous for these insects as the source of the European plague. In fact, there are few genetic studies showing this for now. this invasive species belongs to the same pedigree. "Previous research had traced the common origin of these insects from analysis of a single gene. Now, thanks to this new study, traced two additional genes and we were able to show that Asian hornets in Europe apparently share the same genetic lineage," explains researcher Eileen Dillane, one of the experts who led the study.
According to experts, this phenomenon is both good and bad news at the same time. The bad news is that, after what has been seen, this plague is particularly complex to eradicate because even if the nests are destroyed, a single fertile queen is enough to re-sprout hundreds of specimens. As the authors of this latest study point out, the good news is that " close relationship of all individualsThe number of Asian hornets in Europe gives hope Eradication methods based on biological controlThat is, in formulas specifically designed to eradicate these invasive species without affecting other species circulating in the ecosystem.
…….
Contact address of the environment department: [email protected]
Source: Informacion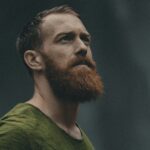 James Sean is a writer for "Social Bites". He covers a wide range of topics, bringing the latest news and developments to his readers. With a keen sense of what's important and a passion for writing, James delivers unique and insightful articles that keep his readers informed and engaged.