this food processors Trendy. They do pretty much everything and their prices are more affordable now than they were a few years ago. A clear example of this is at Monsieur's Kitchen lidl, This is sweeping sales. Many already have it at home, and after cooking with it comes one of the least pleasant moments: cleaning. Then we will tell you How to clean the Lidl food processor in the easiest and fastest way.
Whether you have just purchased Monsieur's Kitchen or have had it in your home for a long time, this information may be of interest to you.
How to clean the Lidl food processor
If you have just bought the new Lidl cooking robot, the first thing you should do when you get home is to clean it. This is what the manufacturers recommend. In this way, we ensure that the first recipe we will prepare is with the device. completely clean.
Although the device comes from the factory clean and packaged, remove odor and remaining packaging it can stay
Cleaning this food processor for the first time is simple. You just need to fill the container 3 liters of water and turn it off. Then program the device to heat water at 110 degrees for 15 minutes and press the play button. After this time has passed, all you have to do is lift the lid and throw the water out. Monsieur's Kitchen will already be ready to cook.
You can also add some if you want to clean more deeply. Liquid dishwashing detergent and one liter of water instead of the previous three. Close the lid and program the device to spin at speed 3 for one minute. Press Play and when the time has passed, discard the water and rinse the bucket with tap water to completely remove any soap residue that may remain.
Can Monsieur's Kitchen be washed in the dishwasher?
After seeing how to clean food processor An important question arises before using: Can it be put in the dishwasher?. Answer Yes. However, it only works on some parts of the device. Logically, the base of the machine, where all the electrical components are located, will not get wet under any circumstances. In this case, it is best to use a slightly damp cloth to eliminate possible splashes. Then pass a kitchen paper to dry completely.
The remaining accessories of the robot dishwasher safe. We are talking about the jar or main container for cooking, the lid, knives and shovels.
The Lidl food processor has been on sale since December 3 in the chain's supermarkets and also online. Users of its app can pre-book Monsieur Cuisine in order not to run out as it sells out quickly in other cases.
Source: Informacion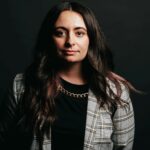 Barbara Dickson is a seasoned writer for "Social Bites". She keeps readers informed on the latest news and trends, providing in-depth coverage and analysis on a variety of topics.