At least six people dead and seven others were injured in an explosives attack in northern Afghanistan this Tuesday. An official source said he was against a vehicle in which employees of an oil company were traveling. "This morning, an explosion occurred in the city of Mazar-i Sharif, in which 6 people died and 7 people were injured. The explosion was caused by a bomb placed on a vehicle that exploded while a vehicle carrying security guards was passing. "The Ministry of Petroleum Resources.
For now no rebel group claimed responsibility The jihadist group Islamic State (IS) claimed responsibility for multiple attacks in Afghanistan's urban centers last year.
Since the Taliban took power in August last year, the terrorist group's Afghan arm, the Islamic State of Khorasan, has emerged as the main threat to the country's stability, but fundamentalists insist on denying that the armed organization poses a security threat.
ISIS claimed responsibility for the attack on December 2, when two snipers from the jihadist group attacked the Pakistani embassy chief and his guards while they were inside the diplomatic headquarters. A security guard was seriously injured while protecting the head of the mission, and the Taliban government reported yesterday that it has arrested the alleged perpetrator of IS in a swift response under pressure from Islamabad by Islamist forces.
IS also claimed responsibility for bombings and suicide attacks on mosques, schools, diplomatic or high-security areas, as well as numerous attacks, particularly against members of the Hazara Shiite minority. At least 53 people, 46 of them girls and young women, were killed and 110 were injured in a suicide attack on an education center in a discriminated Shiite Hazara minority in Kabul last September.
The Taliban, for its part, conducted operations in various parts of the country to liquidate the jihadists and fulfill the security promises they made during the war, after making sure that the areas under their control were under control before they came to the government. Free from terrorism and crime.
Source: Informacion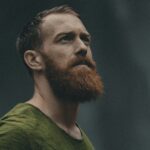 James Sean is a writer for "Social Bites". He covers a wide range of topics, bringing the latest news and developments to his readers. With a keen sense of what's important and a passion for writing, James delivers unique and insightful articles that keep his readers informed and engaged.