Scientists have found a way to weld semiconductors with an ultrafast laser. article about it published In Laser and Photonics Reviews.
Modern lasers can produce very short and powerful pulses, thanks to their ability to create fine patterns on polymers or waveguides in glass. In addition, they can be used for welding – high radiation intensity leads to almost instantaneous local melting and subsequent resolidification, mixing and bonding of materials. However, it was considered impossible to use this method for conductors due to band gaps as the laser energy is absorbed by the material in a way that is not required for welding.
Paul Sopenya and his colleagues have found a way to solve this problem in silicon welding. They used different types of lasers to do this. A nanosecond infrared laser created defects in the silicon, which then served as the material's "weak point". Later, a laser with longer and less intense pulses was used. Because of the longer duration, they were able to avoid nonlinear propagation and release energy where needed due to preformed defects.
As a result, the authors managed to weld the silicon with silicon. It is pointed out that the closest contact between the layers is necessary for a successful welding.

Source: Gazeta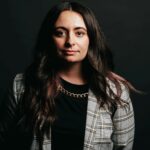 Barbara Dickson is a seasoned writer for "Social Bites". She keeps readers informed on the latest news and trends, providing in-depth coverage and analysis on a variety of topics.