Carlos Crespo will leave at the end of this year inditexcompany he is in CEO hand in hand Paul Island Date of appointment as CEO of Operations, Sustainability and Digital Transformation from July 2019 to November 2021, coinciding with a renewal of management leadership.
As the company reported to the National Securities Market Commission (CNMV) this Friday, Crespo will be leaving the Galician group to begin a new phase in his professional career.
With the departure of Crespo, Isla's trusted man… company completes internal restructuring processwith martha ortega has been in charge of the presidency since April 1 last year, and Óscar García Maceiras has been the CEO since November last year.
"His departure comes after contributing in a very relevant way to the culmination of the internal restructuring process that began in November 2021 with the appointment of Óscar García Maceiras as CEO."
In fact, despite dropping out of the top spot at Inditex at the end of last year, Crespo participated at the highest level in the design and strategy of the transition plan. After Isla's departure from the group, the company
For this reason, Inditex management underlined both his personal contribution to the design and execution of this process, and his "exemplary" career for more than two decades within the group, especially his performance in positions of great responsibility.
In November 2021, when the appointments of Marta Ortega and Óscar García Maceiras were announced, the company agreed to include Carlos Crespo on the Management Committee along with Pablo del Bado Rivas, Miguel Díaz Miranda, Ignacio Fernández Fernández, Javier García Torralbo. , Begoña López-Cano Ibarreche, Beatriz Padín Santos, Jorge Pérez Marcote and Óscar Pérez Marcote.
In that committee, Crespo will now be replaced by Javier Losada, the group's Sustainability Director.
According to the company, the inclusion of Losada affirms Inditex's high commitment to sustainability and its growing commitment to supporting the transformation of both it and its industry as a whole, and reinforces its leadership in moving towards circularity.
Losada joined the Inditex Group in 1993. Director of Sustainability since 2019, previously led the Risk Management and Planning and Management Control departments.
Crespo began his career in auditing and joined Inditex in 2001 as head of accounting policy within the financial management department. Later, after managing the administrative management of the stocks in the logistics centers of the Group, he was established in 2005. responsibility to direct internal auditHe held this position until 2018, when he was appointed CEO of the group, until he was appointed CEO in July 2019.
Source: Informacion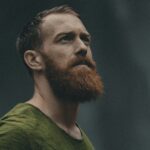 James Sean is a writer for "Social Bites". He covers a wide range of topics, bringing the latest news and developments to his readers. With a keen sense of what's important and a passion for writing, James delivers unique and insightful articles that keep his readers informed and engaged.