Generalitat President Ximo Puig assured that protecting the labor market from the effects of inflation should be a "priority" and advocated reaching an income agreement that helps provide "more rights" and "more security" for workers. This was expressed by the head of Consell at the closing of the congress "General principles of Labor Inspection and new ILO guidelines on the future of work", which coincided with the second vice-president and Minister of Labor and Social Economy. Yolanda Diaz.
Puig leveraged his intervention to highlight the good development of an all-time high autonomous labor market employing 2,055,000 people. However, he pointed out that this increase in employment also led to an improvement in the quality of employment. "70,000 jobs were created from raising the minimum wage to 1,000 euros, and 650,000 Valencians signed a permanent contract in 2022 thanks to labor reform."
At this point, Puig elaborated that "the priority now is to mitigate the effects of inflation by protecting the labor market", and to do so "always" out of social dialogue as that is what "makes the changes permanent". "Without agreements everything is fragile, and with agreements everything is more resistant. Investing in social dialogue is synonymous with rights, opportunities and stability," he added, before advocating strengthening the Labor Inspectorate as a formula for tackling another source of insecurity, the informal economy.
Along the same lines, Yolanda Díaz, Deputy Vice-President and Minister of Labor and Social Economy, considered the Labor Inspectorate "key" in building "more just and prosperous societies with decent jobs and full lives". Thus, he emphasized the importance of providing more human, material and technological resources to a century-old institution that remains vital for compliance with the regulations of the business world, but also needs to adapt. new workforce formulas that emerge with technological advances that enable digital platforms or remote working.
Díaz assured that the number of troops would be increased within three years, bringing together more than 600 people and increasing the technical and administrative staff by 20% compared to what was available. All this has led to an increase of 41.5% in the budget allocated to the institution in the last three years.
Source: Informacion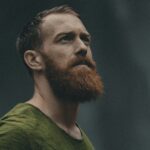 James Sean is a writer for "Social Bites". He covers a wide range of topics, bringing the latest news and developments to his readers. With a keen sense of what's important and a passion for writing, James delivers unique and insightful articles that keep his readers informed and engaged.