Ready for a new selection of awesome cosplay? This time the charismatic Nova of Starcraft 2 half naked 2B from Nier: Automata and beautiful Zatanna, who was bound hand and foot.
Catwoman from Torie's Batman Returns
This year marks the 30th anniversary of Batman Returns' cinema release. Tim Burton (Timothy Walter Burton) shot the film in his signature style – we have a dark fairytale with beautiful visuals, but a simple plot. Apart from that, I want to praise the characters. Michelle Marie Pfeiffer's Catwoman is simply amazing. It was her image that brought Torie to life. More cosplay about Selina Kyle can be found in our main article.
cosplay:
Original:
Photographer – Milligan.
Zatanna from DC Comics by Tami Yuurei
Although Zatanna has not appeared in feature films, she is extremely popular in cosplay. Recall that this heroine possesses magic, and her abilities are simply incredible. Predicting the future, restoring cities from ruins, controlling time and space… At the same time, she likes to perform as an illusionist. Zatanna cosplay created by Tami Yuurei.
cosplay:
Hot Bonus:
Original:
Do you want to see cosplayer girls with the most beautiful legs?
Nova from Starcraft 2: Wings of Liberty by Alena Sysueva
Nova met us while passing joint duties in Starcraft 2. Meanwhile, along with Sarah Kerrigan, she is considered one of the main characters of the franchise. The cosplay was made by Alena Sysueva. The girl did not limit herself to photos, but took part in the filming of a short fan film. We have dedicated a separate article to Alena herself.
cosplay:
Original:
Videographer – EVGEN.S.
2B of Nier: Automata by Ilona Bugaeva
The canonical 2B cosplay is becoming increasingly rare. As a rule, girls dress up the android in costumes based on art or their own fantasies. An excellent example is right in front of you. Image 2B was brought to life by Ilona Bugaeva. More cosplay based on Nier: Automata can be found in a separate collection.
cosplay:
Hot Bonus:
Original:
Cosplay Compilations
Awesome cosplay on Judy Alvarez from Cyberpunk 2077 performed by beauties from Russia and not only
Best cosplay on A2 from Nier: Automata by leggy beauties from Russia
Excellent cosplay on Elvira from beauties from Russia and not only
Canonical and fan service cosplay on Ada Wong of the most beautiful Russian women
Incredible Black Cat cosplay from the most beautiful girls from Russia and beyond
The best cosplay on Rain from the Bloodrayne dilogy from the most beautiful girls from Russia
Hottest Catwoman Cosplay in Leather Suits and Lingerie
TOP: Nier Automata's best 2B cosplay: from character stripping to erotic bondage
Hot Jessica Rabbit cosplay from Who Framed Roger Rabbit. Seductive beauties in red dresses, dressing gowns and lingerie
Lara Croft from Tomb Raider by Lena Naberezhnova
Recently there was information that Lara is in a new Tomb Raider becomes a grown woman. Apparently there will be no trace of Miss Croft's past sexuality. This fact upsets many players – judging by the comments, they enthusiastically remember the chubby Lara from the first installments of the series. It was this image that brought Lena Naberezhnova to life.
cosplay:
Original:
Photographer – Dmitry Nesterenko.
Niko from Devil May Cry 5 by StormbornCat
Niko is a talented designer who made mechanical arms for Nero. She's not as sexy as Trish or Lady, but she's charismatic and attractive in her own way. It's especially funny to see Niko's joy when the girl first saw Dante. She was dressed up by Stormborncat.
cosplay:
Original:
Photographer – Kristina Borodkina.
Samsung mascot by Saint Agnia
Sometimes cosplayers turn to forgotten cosplay trends. Thus, Saint Agnia embodied the image of Sam, Samsung's unofficial mascot, who was popular in fan culture a year ago.
cosplay:
Hot Bonus:
Original:
Harley Quinn from Batman: The Animated Series by Asami Gate
Over the past 30 years, Harley's image has changed several times. We have devoted a large article to this topic. Recently Asami Gate made a canonical Harley cosplay from the animated series Batman: The Animated Series. It was there that we first saw this charismatic villain.
cosplay:
Original:
Lisa van Genshin Impact by AGFlower
Just like last time, I want to close the selection with a nice fan service. AGFlower dressed up the librarian Lisa in beach style. The photo set is guaranteed to please lovers of women's legs, because the girl was clearly focused on beautiful feet.
cosplay:
Original:
Photographer – Murzik.
Which image did you like the most?
Source: VG Times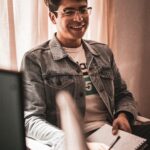 Gregory Robert is a sports aficionado and a writer for "Social Bites". He provides in-depth coverage of the latest sporting events and trends, offering a unique and knowledgeable perspective on the world of sports.